We're starting with partly cloudy skies, but clouds will be increasing through the day. Despite mostly cloudy skies, there is only a 20% chance of rain through the afternoon and evening. Highs will be in the lower 80s.
A few showers may linger into the early morning on Saturday, then we're expecting partly to mostly cloudy skies for the rest of the day. Highs will climb back to the lower 80s. 
Saturday night, clouds return and by daybreak on Sunday, scattered showers will be popping up in the forecast. The chance of rain is expected to climb through the day up to 70%, and a thunderstorm can't be ruled out. Highs will stay in the lower 80s.
More showers and thunderstorms are ahead for Monday with highs near 80. The chance of rain is 70%.
Tuesday through Thursday, the weather will improve nicely! Enjoy partly cloudy skies with highs in the mid-80s.
High Point Radar
Today's Forecast for High Point
78°F
Mostly Cloudy
Feels like 80°
Wind

7 mph ESE

Humidity

56%

Sunrise

Sunset
Tonight
67°F
Considerable cloudiness. Occasional rain showers after midnight. Low 67F. Winds E at 5 to 10 mph. Chance of rain 30%.
Wind

7 mph E

Precip

30%

Sunset

Moon Phase

Last Quarter
North Carolina Weather
7-Day Forecast
Triad Radar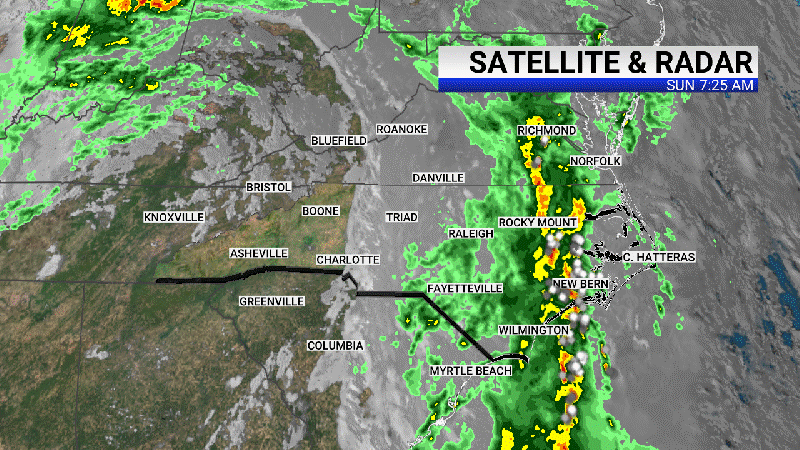 Regional Temperatures