FOX8 MAX Weather Center says,
There will be some lingering clouds through the overnight tonight with mostly sunny skies on Monday.

Monday will be the warmest day of the week with a high right around 80. A dry cold front is expected to come through from the north during the day Tuesday.

We do not expect any rain from this front but it will be bringing cloud cover for much of the week.

Highs will range from 68° to 72° Tuesday through Saturday and there could be just a very slight chance for an isolated shower some afternoons. Overnight low temperatures will be predominately in the upper 50s each night. 
Greensboro Radar
Weather across the Piedmont Triad
North Carolina Weather
7-Day Forecast
Triad Radar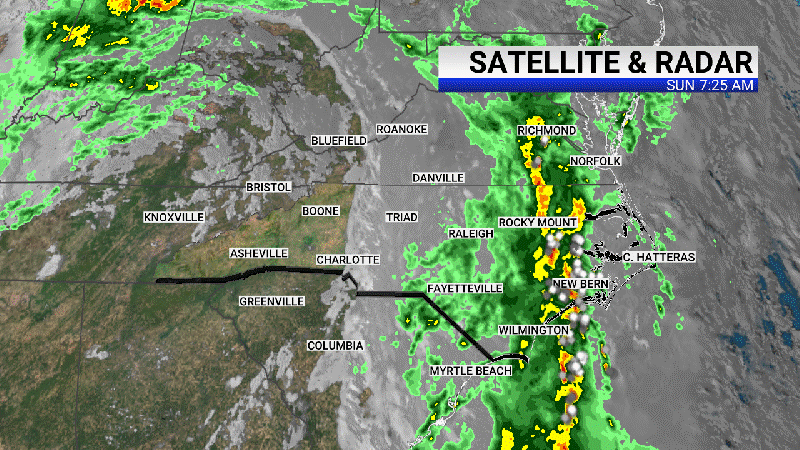 Regional Temperatures