Very cold air aloft led to showers with hail earlier today and some snow above 5000 feet in the mountains. The air has dried out over the Piedmont and we had some clearing. Overnight, another cold front will approach with a few clouds and a slight, 20% chance for a shower. Lows around 45. Partly cloudy and windy tomorrow, highs around 69. Partly to mostly cloudy tomorrow night, lows around 47. Warmer air returns on Sunday, back to 77 under a partly to mostly cloudy sky.
Rain is expected on Monday with possibly a thunderstorm. Lows around 60 and highs around 79.
Partly cloudy on Tuesday with a low of 51 and a high of 69. More of the same on Wednesday with 46 and 67.
Showers and possible thunderstorms again on Thursday. 50 for the low and 66 for the high. Beautiful weather returns again on Friday with 51 and 71.
More Weather
Heat Index
7-Day Forecast
Regional Temperatures
Current Temperatures
Severe Watches and Warnings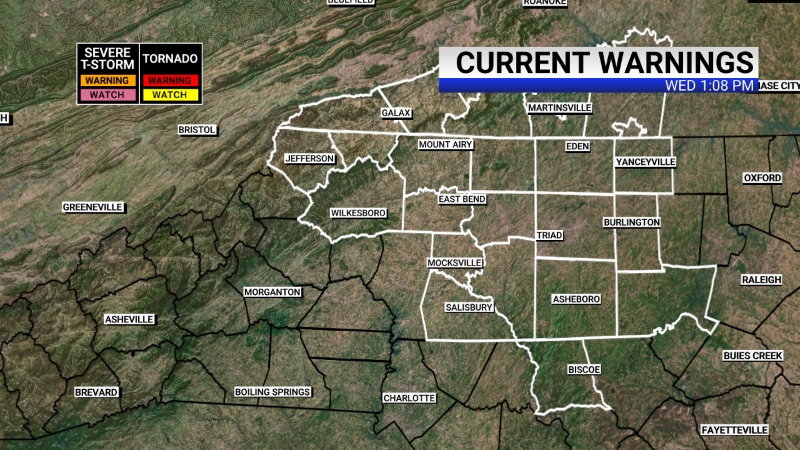 Triad Radar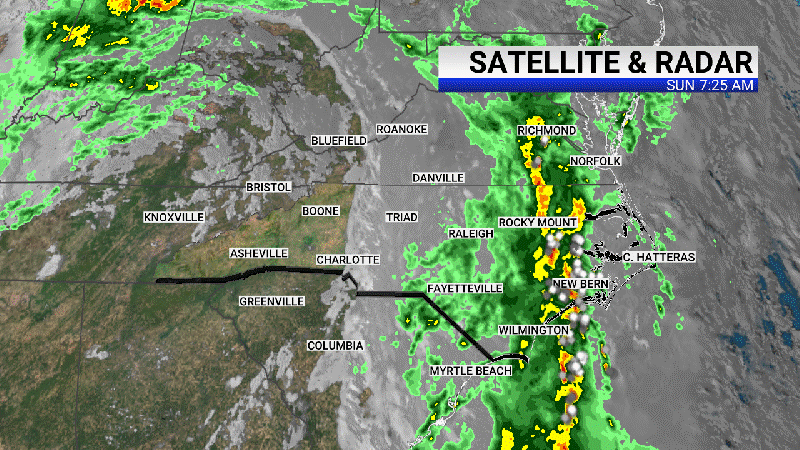 Almanac