FOX8 MAX Weather Center says,
A chilly start to the work week which means the kiddos may want a light jacket for the bus stop in the morning, but it won't be needed by the afternoon. High temperatures reach the upper 70s again on Monday. 

A high-pressure system dominates most of the work week, so our weather will be basically copy and paste for several days. Morning temperatures are in the upper 50s and afternoon highs are in the upper 70s, near the low 80s, on Tuesday and Wednesday. 

We'll start to see a slight increase in cloud cover on Thursday with morning temperatures in the mid-50s. Due to the slight increase in cloud cover, afternoon temperatures will reach the mid to upper 70s.

A pattern change will bring cooler weather heading into the weekend. We'll see a cold front arriving Friday into Saturday and a second front during the day Saturday which will reinforce cold air.

What does this mean temperature-wise? We'll be getting a real taste of fall and colder weather by the second half of the weekend.

Morning temperatures will be in the mid-50s again Saturday but afternoon highs will struggle to reach the low 70s. 

By Sunday, the colder air will have arrived and morning temperatures will be in the mid-40s with afternoon highs in the mid-60s. 
Weather across the Piedmont Triad
More Weather
7-Day Forecast
Heat Index
Regional Temperatures
Current Temperatures
Severe Watches and Warnings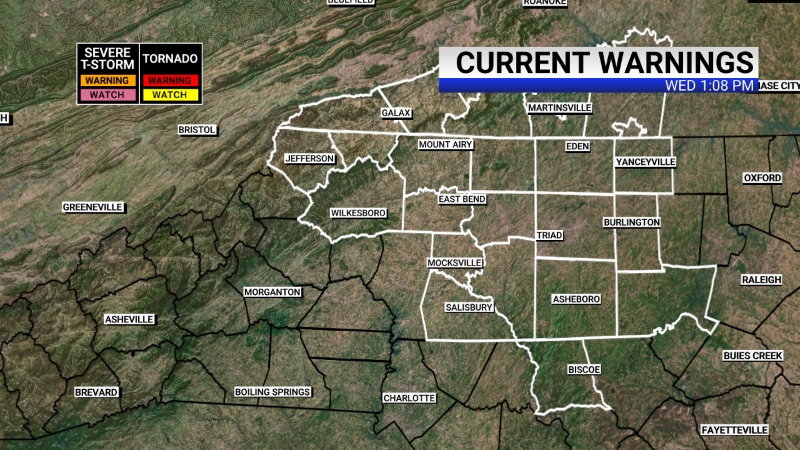 Triad Radar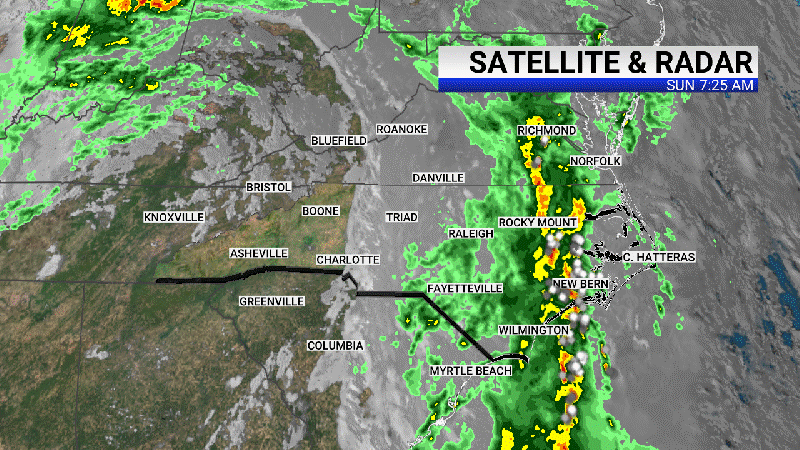 Almanac