This is an archived article and the information in the article may be outdated. Please look at the time stamp on the story to see when it was last updated.
Have you noticed it is getting dark earlier each day?   The sun is also coming up a little earlier.   Between the two, we are loosing a few minutes of daylight each day.   By the end of the month, we will lose more than one hour.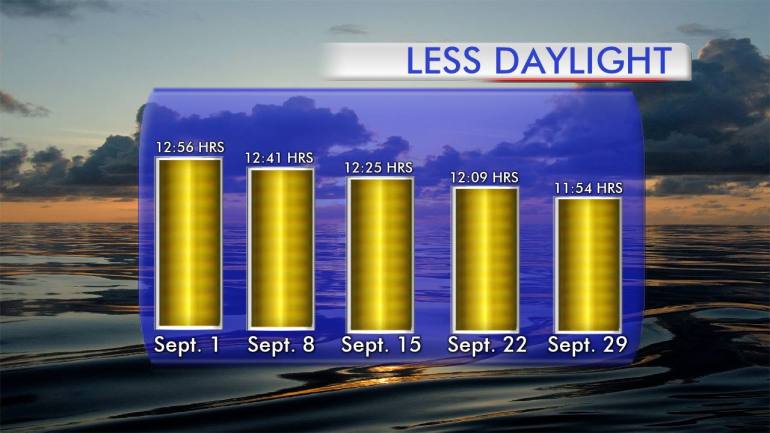 Also, we can expect a big change in temperatures.   After starting the month with highs near and even above 90, by the end of the month we could see a day stuck in the 60s if we get the right combination of clouds with some rain.    Many years we dip into the 40s a time or two in September as well.