This is an archived article and the information in the article may be outdated. Please look at the time stamp on the story to see when it was last updated.
Through July 19, this summer ranks 12th hottest for high temperatures so far. (This is using June 1-Aug. 31 as the summer season… considered meteorological summer).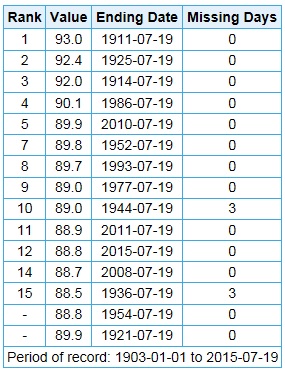 Given our high reach 94 today, Monday the 20th and we should again reach the mid 90s on Tuesday, we will likely head into the top 10.
*Data for plotting only available through yesterday, that is why today is not included.