This is an archived article and the information in the article may be outdated. Please look at the time stamp on the story to see when it was last updated.
Predicting weather months in advance is no easy task - but the FOX8 meteorologists have been studying the models and doing their research to prepare their official winter forecast.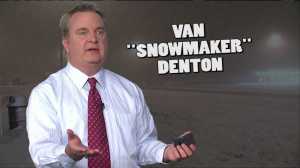 Van Denton
"I think we'll have some snow this year. We may have more than we've had the last couple of years, but we may not have more than we had three four years ago," said Van Denton.
Van said he is expecting normal to cooler than normal temperatures for most of the winter. On a scale of 1-5, with 5 being the coldest, "I would say most of the winter I'd put it at a 3... but when we do get cold for a stretch of 4-5 days, I would put that at a four," he said.
Van said he will officially predict 8 inches of snow at PTI for the winter.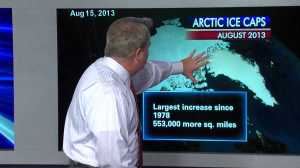 More from Van:
"You've got the warm water in the eastern part of the Pacific and that warms the air above it. The contrast between the warm air and the cold air to the north makes for a stronger jet stream more frequent storms and more precipitation. In those years, we typically have wetter weather. In a La Nina year, you get the opposite. Well, this year we are in a neutral pattern which is known as a La Nada. That means we don't have either one going on right now. But I did find something else to look at... when you compare the sea ice in the arctic region. The sea ice is a lot more expansive. We have 50 percent increase in sea ice over last year. More ice leads to easier build up the cold air, therefore I think we will be colder than normal.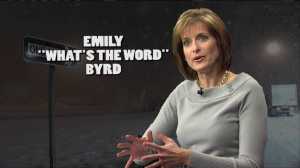 Emily Byrd
Overall, Emily Byrd is expecting a warmer than normal winter across the Piedmont.
"2013 was our warmest year nationally as far as our weather records are concerned, and I don't see a change to that element at all. I think we'll continue that trend," said Emily Byrd. On a scale of 1-5, with 5 being the coldest, Emily gives this winter a 3.
Emily says she thinks we'll see around seven inches of snow at PTI, which is normal for this area.
"I think the most snow we're going to have is going to be in the thick of winter in the coldest part of winter, which will be late January," said Emily Byrd.
More from Emily:
"Right now it's looking like it's going to be a, typical normal typical winter. We don't have La Nina. We don't have El Nino and the North Atlantic Oscillation, another weather pattern we look for, all are very neutral. So we're looking at a lot of cold air in Canada. It's just not going to bring it down here to the eastern part of the country."
Charles Ewing
Charles expects a pretty normal winter across the area.
Charles said he thinks we'll see 5 inches of snow. He said he thinks that will likely happen during one or maybe two snow events.
"I don't think we'll see a lot of snow because the pattern we're getting into seems like things are drying out," said Charles Ewing. On a scale of 1-5, with 5 being the coldest, Charles gives this winter a 2.
More from Charles:
"Overall I see the winter season pretty much being a repeat for what we had last winter, temperatures near normal, maybe one or two good snow events. Overall a pretty quiet winter for us."