This is an archived article and the information in the article may be outdated. Please look at the time stamp on the story to see when it was last updated.
I have had many ask me "is it finally safe to plant?"    I sure hope so, I planted a great deal over the past weekend.   I have always used tax day as my safe date to plant.   Some of the coldest areas may still get a touch of light frost after tax day some years, but it is not every year and rarely is it a hard freeze after that date.    Our average, our last freeze (32 or colder air temperature) is April 11th, but would be a little earlier in the cities.
This graphic below (provided by Wxbell.com) shows the outlook for temperatures over the next 15 days, taking us to May 5th.   No day is even close to Freezing.   After May 5th, we have only had a freeze ONE time since records began more than 100 years ago.    That was May 8, 1989 when we dipped to 32.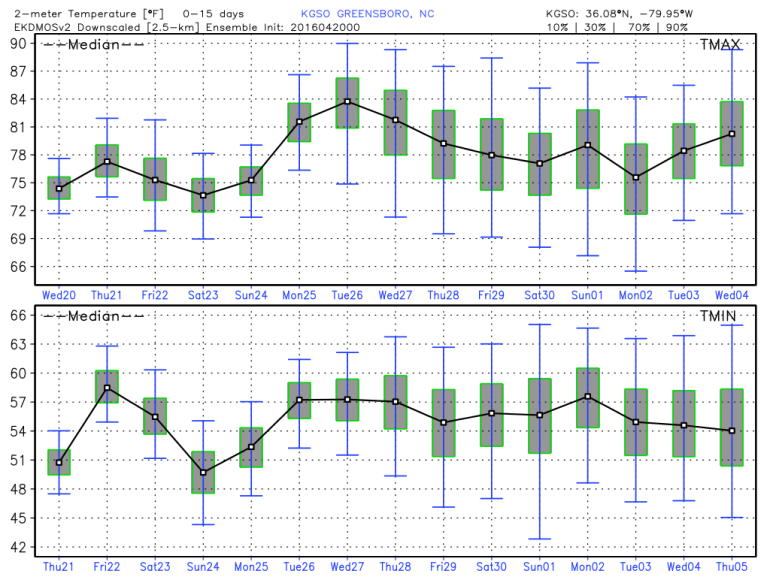 Happy planting.