This is an archived article and the information in the article may be outdated. Please look at the time stamp on the story to see when it was last updated.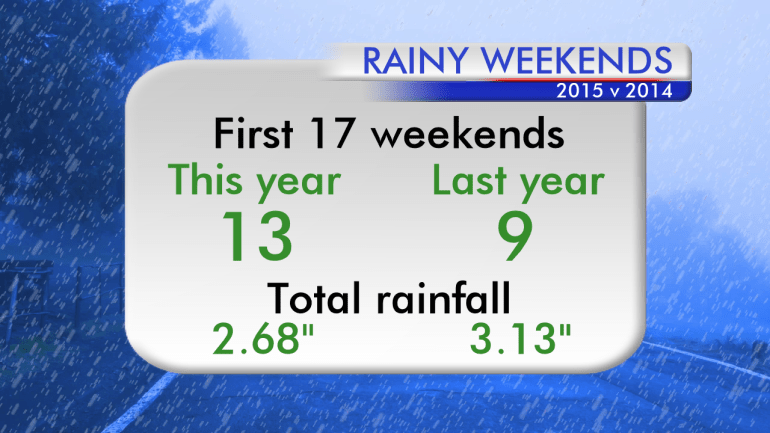 So far there have been 17 weekends in 2015. Many have observed that we have seen many wet weekends this year. So far 13 out of 17 have had some rain. That is 76 percent. Last year through the first 17 weekends, it rained on 9 or 53 percent.
Even though we have seen more rainy weekends this year, the totals are lower. Last year there was 3.13″ of rain on these 9 weekends and this year there has been 2.68″ on the 13 weekends with rain.
As of this writing, it appears this coming weekend will be in the minority, a dry weekend.