This is an archived article and the information in the article may be outdated. Please look at the time stamp on the story to see when it was last updated.
WINSTON-SALEM, N.C. — Saturday's CIAA championship football game between Winston-Salem State and Virginia State has been canceled after a group of Virginia State players assaulted WSSU quarterback Rudy Johnson during a luncheon Friday on the WSSU campus.
Kevin Manns, the WSSU sports information director, said that Central Intercollegiate Athletic Association officials were meeting Friday night in the office of WSSU Chancellor Donald Reaves, but that nothing has been announced.
"We're not issuing a statement at this time," Manns said.
However, WSSU officials told the school's ticket office that the game has been canceled, and Virginia State's website confirmed the cancellation.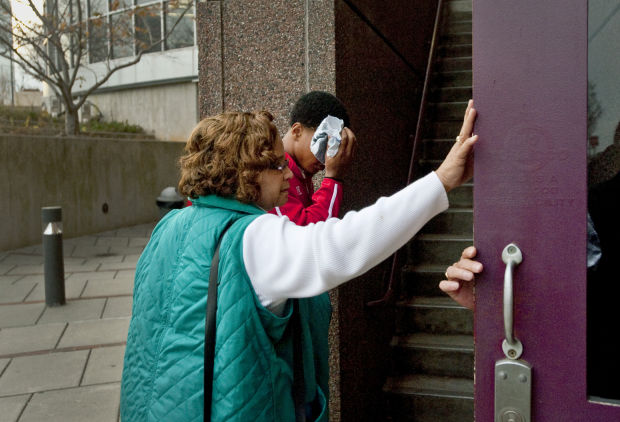 WSSU player Daven Gray also confirmed the decision after a meeting at the Bowman Gray field house, saying, "Yep, the game is canceled."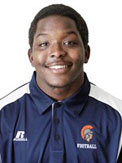 Lamont Darnell Britt, 22, a junior running back from Portsmouth City, Va., was arrested by WSSU campus police and charged with misdemeanor assault inflicting serious injury, according to the arrest warrant. Britt is being held in the Forsyth County Jail with bond set at $7,500.
Britt, who has played in all 10 games and has rushed for 276 yards, is scheduled to appear in Forsyth District Court on Dec. 9.
Britt is accused of assaulting Johnson by hitting him in the face and head. Johnson had a swollen eye and a laceration above the eye, according to the arrest warrant.
The magistrate said that no more arrests are expected Friday night.
The fight broke out in a bathroom at the Anderson Center on the WSSU campus during an event associated with the championship game, according to an employee of the Anderson Center who would not identify himself and two WSSU football players who tried to intervene.
"We don't know a lot of what happened but we do know our starting quarterback, Rudy Johnson, was beaten up," Reaves said, "and he didn't beat himself up."
Johnson, who is 9-0 as a starter this season, was treated at a local hospital and released.
"Rudy was beaten up bad and he can't play," said one of the WSSU players who went into the bathroom in an attempt to help Johnson.
As it turns out, nobody will play because of the cancellation of the game.
At about 4 p.m., almost two hours after the alleged attack in the bathroom, the CIAA decided to call off the game.
An assistant coach at Virginia State, who did not want to be identified, said the Virginia State staff is investigating the incident. The assistant coach did not know if there would be any disciplinary action.
A Virginia State player, who did not want to be identified, said it was "a crazy deal."
"We all really don't know what happened because it was in the bathroom, but we heard something going on," the player said.
Coach Connell Maynor of the Rams refused comment after the banquet.
Donnie Owens, a defensive lineman, said he can't believe that something like a fight could derail the team's chances of winning a third straight CIAA championship.
"This is some crazy stuff right now," Owens said outside the Bowman Gray Stadium field house. "We are supposed to be playing a football game tomorrow. That's what our focus should be on."
Winston-Salem State said it will offer refunds through the school, starting next week, for those who bought tickets for the game.
Canceling the game could hurt Virginia State's chances of getting an NCAA Division II playoff berth. The Trojans (9-1) are No. 6 in the Super One Region and could get pushed out of that sixth spot depending on what happens with Saturday's games. The Rams (9-1) are at No. 2 in the region and would seemingly be in good shape to get into the playoffs.
Statement from Winston-Salem State University Chancellor Donald J. Reaves 
"I am saddened to report that at today's CIAA pre-championship game luncheon held at the Anderson Center of the WSSU campus that our starting quarterback, Rudy Johnson, was viciously beaten by one or more members of the Virginia State football team. There is no excuse for the behavior of the Virginia State players. One suspect has admitted to his role in the attack and has been arrest on criminal assault charges. The University Police Department is attempting to identify the other VSU players who were involved. Today's event was supposed to be a celebration for both teams and for all the players who were being recognized for an outstanding season. The actions from the Virginia State players certainly changed the outcome for everyone."