This is an archived article and the information in the article may be outdated. Please look at the time stamp on the story to see when it was last updated.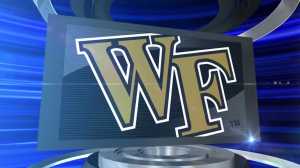 WINSTON-SALEM, N.C. — Wake Forest University men's basketball upset No. 4 Duke University, 82-72, Wednesday evening at Lawrence Joel Veterans Memorial Coliseum.
The Demon Deacons were led by Tyler Cavanaugh, who put in 20 points while pulling down 6 rebounds. Travis McKie put in 19 points while adding four rebounds and one assist.
Jabari Parker led the way for the Blue Devils in a losing effort with 19 points, to go along 10 rebounds and one assist.
https://twitter.com/bryantneal55/status/441395899831701504