This is an archived article and the information in the article may be outdated. Please look at the time stamp on the story to see when it was last updated.
CHARLOTTE, N.C. – A beloved North Carolina high school football coach, who was also a first round NFL draft pick, was laid to rest Saturday after unexpectedly dying at 38 years old.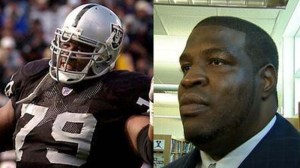 WSOC-TV reported that friends, family and former players said goodbye to former West Charlotte football coach Mo Collins after he died a week ago from an unexpected illness.
Hundreds trudged through dreary conditions to pay last respects to the man they called Big Mo.
Those he met during his football career with the Florida Gators and Oakland Raiders attended his funeral as well.
"He was very down to earth. I think that's what everybody loved about him. He was the same Mo Collins that I knew in the fifth grade," said friend Calvin Brock.
Read full story: WSOC-TV