As the Yankees disappointing season winds down, Aaron Judge is still finding ways to break records.
On Friday night, Judge hit three home runs vs. the Diamondbacks and collected six RBIs in New York's 7–1 win. It was the outfielder's second three-home-run game of the season, having already pulled off the feat vs. the Nationals earlier this season.
By hitting three home runs in one game twice this year, Judge has done something that no Yankee hitter before him had ever accomplished.
Due to Judge battling a toe injury throughout the year, along with the Yankees struggles, the reigning MVP's season has gone under the radar. However, Judge has 35 home runs in just 100 games on the season, which ties a record with Rudy York for most home runs hit for a player who missed at least 50 games or more.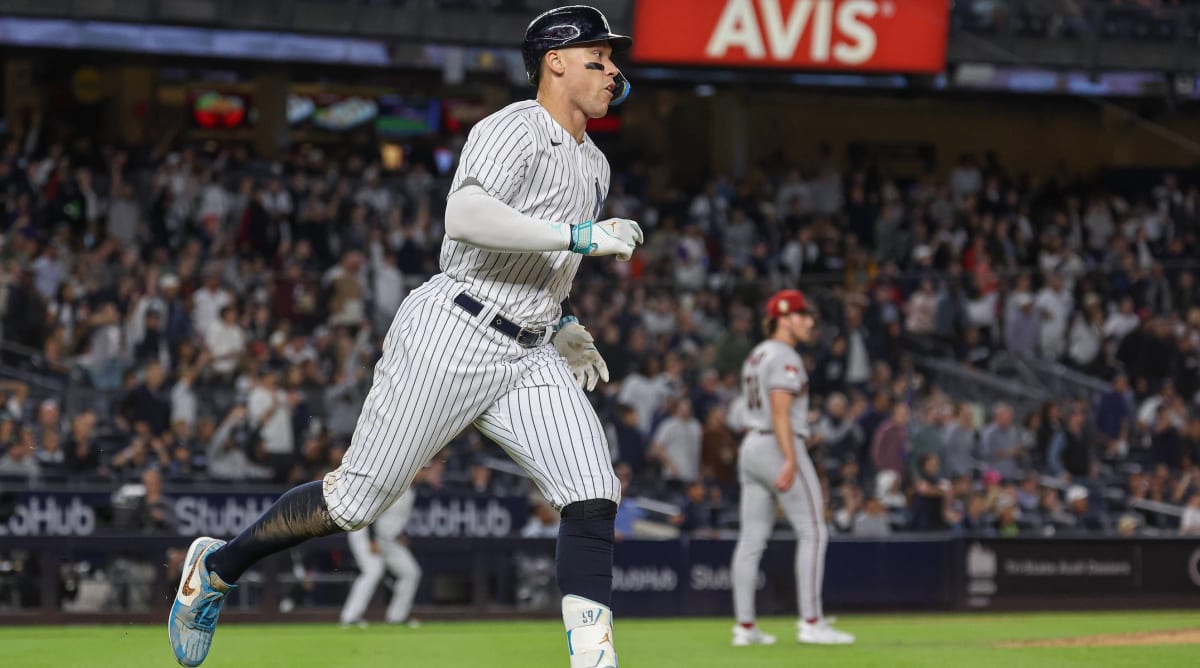 Had Judge not spent time on the injured list, he would've at least challenged his AL home run record from last year if he kept up this pace. In 2022, Judge had 42 home runs through 100 games, but that was when he wasn't playing through a toe injury like he has this season.
While the Yankees are unlikely to play in the postseason for the first time since 2016, Judge still lived up to the first year of his mega contract in limited playing time.