This is an archived article and the information in the article may be outdated. Please look at the time stamp on the story to see when it was last updated.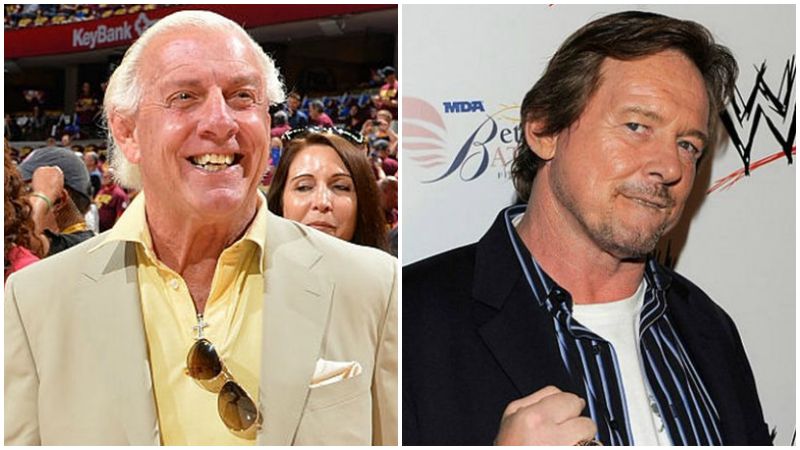 CHARLOTTE, N.C. — Wrestling legend Ric Flair has released a statement on his friend and fellow wrestler "Rowdy" Roddy Piper who died Friday at the age of 61.
"We've shared the ring, traveled the world, maintained a friendship throughout the ups and downs of the wrestling world, and battled to see who was the better heel," the Charlotte resident said on Facebook.
"It's almost impossible to express my grief. My condolences to his children and to his wife Kitty. I'll miss you Roddy. The world will never be as Rowdy without you."
Piper, whose real name was Roderick George Toombs, was inducted into the World Wrestling Entertainment (WWE) Hall of Fame in 2005.
Nicknamed "Rowdy," Piper was known for wearing a kilt outside the ring, entering to bagpipe music and his frenetic, big mouth.
He teamed with Paul Orndoff in the main event at the first Wrestlemania in 1985, where they lost to Mr. T and Hulk Hogan, with whom Piper had a sustained ring rivalry in the 1980s. Piper also wrestled in the World Championship Wrestling before returning to the WWE.
"Roddy Piper was one of the most entertaining, controversial and bombastic performers ever in WWE, beloved my millions of fans around the world," said WWE Chairman & CEO Vince McMahon. "I extend my deepest condolences to his family."
Piper had appeared in many television shows and movies, including the cult classic "They Live," directed by John Carpenter. Carpenter mourned his friend on Twitter.
"I'm devastated by the passing of my friend Roddy Piper," Carpenter wrote. "Great wrestler, underrated actor, dear friend, Rest in peace, Rod."
Wrestler Chris Jericho said on Instagram: "Sorry to hear of the passing of my friend and Wrestlemania rival #RoddyPiper. One of the greatest who ever lived, but more importantly a legit sweet family man with a good heart. God bless you Rod….See you on the other side. #RIPHotRod."