This is an archived article and the information in the article may be outdated. Please look at the time stamp on the story to see when it was last updated.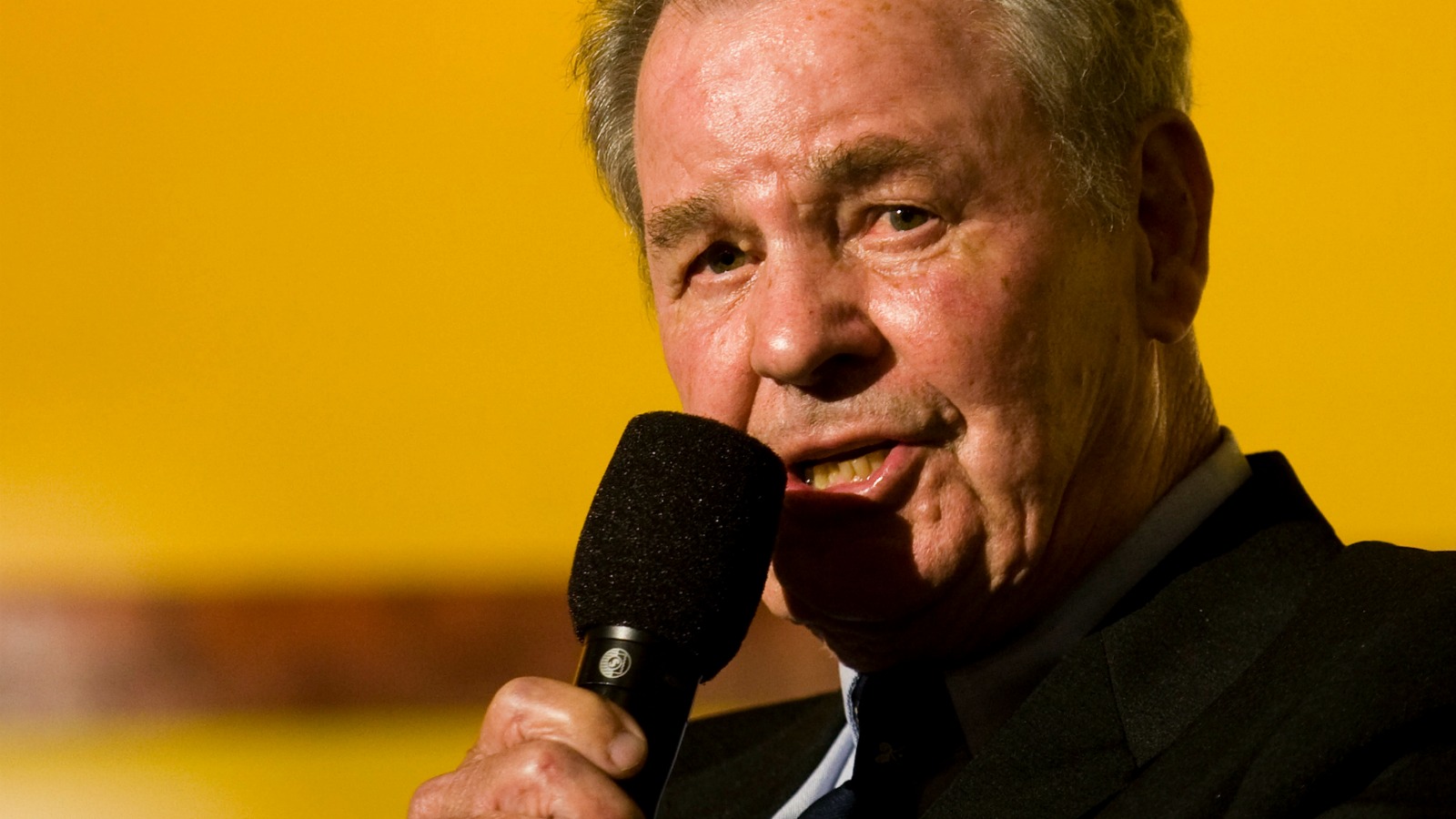 Legendary NASCAR announcer Barney Hall died Tuesday night due to complications from a recent medical procedure. He was 83.
Hall's smooth and familiar voice made him a fixture with the Motor Racing Network since its inception in 1970, according to NASCAR.com.
#BarneyHall was the voice of @MRNRadio and you knew it when you heard him. #RIP https://t.co/CqQMUzvOtF via youtube

— Chris Weaver (@chris8video) January 27, 2016
No one painted pictures with his words like Barney Hall did. He made me feel like I was there, at the track, right where I wanted to be.

— Michael Waltrip (@MW55) January 27, 2016
His radio career began during his four years of active duty in the Navy. After serving, Hall returned home to Elkin, N.C., and became a disc jockey at a local radio station.
In 1960, Hall did his first broadcast of the Daytona 500. During his career, he commentated all but three Daytona 500s and introduced the catchphrase "flag-to-flag coverage of The Great American Race" in 1979.
As NASCAR took off, transitioning from a regional sport to a national one, so did Hall's career.
Hall's connection to racing fans earned him a place in the NASCAR Hall of Fame in 2012.
"Whether you met him or not, you felt like you knew him," Winston Kelley, executive director of the NASCAR Hall of Fame, told NASCAR.com. "His easy, conversational delivery made you feel like you were listening to one of your closest friends or relatives tell you a story — the story of the very NASCAR race he was describing. He could paint a picture that would make Picasso or Rembrandt proud and tell a story that would awe Hemingway or Twain."
Hall's final broadcast was July 5, 2014 at the Daytona International Speedway.
He is survived by his wife of 35 years, Karen Carrier.
Thank you Barney. You were a blessing and will be missed. https://t.co/0n52ssKUEQ

— Dale Earnhardt Jr. (@DaleJr) January 27, 2016
This is awful, awful news. Great guy & incredible spokesman for the sport for decades.
I'll never forget that voice. https://t.co/SWB4ngmpZE

— Brad Keselowski (@keselowski) January 27, 2016
Growing up listening to the race cheering for my dad as a kid Barney hall was one of the best on the radio. Prayers for him and his family.

— Jeb Burton (@JebBurtonRacing) January 27, 2016
Rest in peace Barney Hall. #NASCAR is better for having known you. God Bless you and your family. Thank you.

— Kerry Tharp (@Kerry_Tharp) January 27, 2016
So sad to here the news of Barney Hall he was the voice of Nascar when I was growing up I listened to him every Sunday #RipBarney

— Ty Dillon (@tydillon) January 27, 2016
Heavy hearts tonight as we mourn the passing of Barney Hall.

Thoughts are w/ his loved ones & the @MRNRadio family. pic.twitter.com/HKkeEKV2mB

— Chicagoland Speedway (@ChicagolndSpdwy) January 27, 2016
Barney Hall made @NASCAR listeners feel like family w/ his masterful storytelling. https://t.co/q9eAYkfUWZ pic.twitter.com/gINFqL2q9U

— NASCAR Hall of Fame (@NASCARHall) January 27, 2016