This is an archived article and the information in the article may be outdated. Please look at the time stamp on the story to see when it was last updated.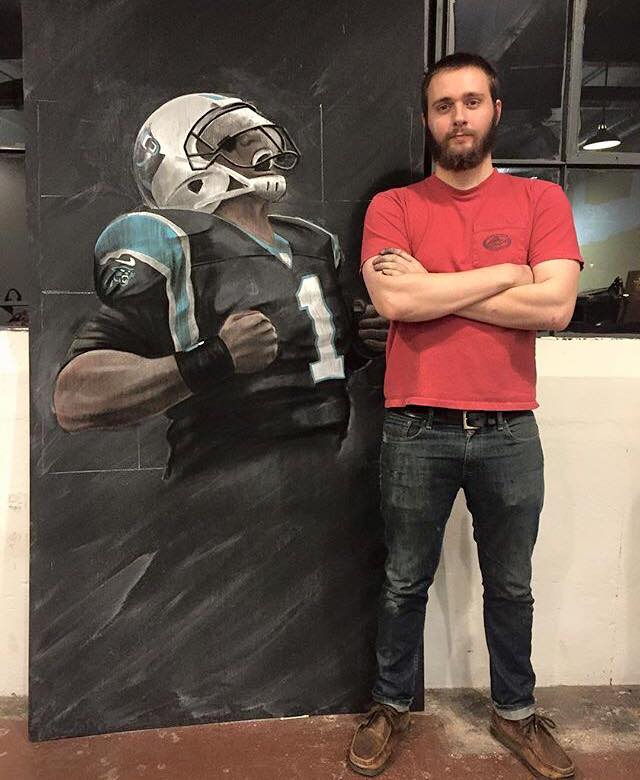 GREENSBORO, N.C. – Check out this awesome piece of chalk art of Cam Newton that was created by a Greensboro artist.
Lee "Baxter" Riddleberger, 24, does chalk art for local bars and restaurants and recently made a drawing featuring the Carolina Panthers quarterback.
"I love the Carolina Panthers," Riddleberger said. "I was born and raised a Panthers fan."
Riddleberger said it took him about four hours to create the piece of art. He said he has been doing art since he was a kid.
The chalk art of Newton can be seen at Pig Pounder Brewery in Greensboro.
The Panthers take on the Denver Broncos in Super Bowl 50 on Feb. 7 at Levi's Stadium in Santa Clara, Calif. It's the first time the Panthers have been to the Super Bowl since 2004.