This is an archived article and the information in the article may be outdated. Please look at the time stamp on the story to see when it was last updated.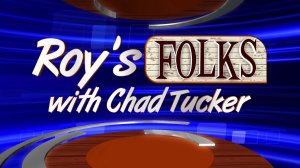 WINSTON-SALEM, N.C. -- For several Sundays leading up to Easter, members and non-members of area Moravian churches gather for a special rehearsal at God's Acre in Old Salem.
"There are six different bands scattered here and up throughout the graveyard," said Dr. Nola Knouse, director of the Moravian Music Foundation. "You'll hear one band and another will answer it. It's like 18th century surround sound."
Since 1772, they've gathered for the annual Easter Sunrise Service.
"I've enjoyed every minute of it," said Ned Kinney, who has taken part for the past 73 years. "I hope I can do another 73 years."
It's been done the same way, using the same music, for 246 years.
"I started when I was 10 years old," 93-year-old Brooks Snider said.
While some people keep coming back year after year the band still attracts new players.
"I've always looked longingly at the band and thought I really want to do that," first-time player Maggie Harper said. "This year I'm doing it."
Many of the players will start early playing in neighborhoods around 2 a.m. The tradition dates back to the first service when Moravians would play early to wake church members so they're not late for the sunrise service.
"Anybody who knows Moravians will know this is the way we've always done it," band member Ross Gobble said.
The 246th Easter Sunrise Service starts Sunday at 6:15 a.m. For more information on attending, click here.