This is an archived article and the information in the article may be outdated. Please look at the time stamp on the story to see when it was last updated.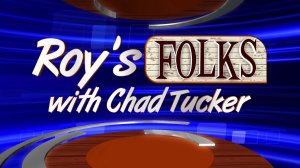 ARARAT, Va. — It's a highly anticipated assurance at Priddy's General Store in Danbury.
"Here comes the pie lady, here comes the pie lady," shouts Jane Priddy-Charleville, manager of Priddy's General Store, as a fresh delivery of fried apple pies and peanut butter delights are delivered. "Comes in fresh every Wednesday."
Marina Scales makes the delivery weekly but the real pie lady is her mother Robin.
"I'm the pie lady, pie girl, pie woman," Robin jokes from her kitchen in Ararat, where she cooks pies almost every single day.
"It takes about six minutes on each side," said Robin, who uses dry apples. "It gives it's own taste."
Apples are cooked and spices added to make the filling as the dough is rolled out one pie at a time. The process is repeated hundreds of times a day because the demand is high.
"I've got a mail order to Ohio, Florida, Kentucky, you name it," Robin said.
To learn more on where you can order or pick up Robin's Dried Apple Pies visit Southern Traditions on Facebook.