This is an archived article and the information in the article may be outdated. Please look at the time stamp on the story to see when it was last updated.
Whether it is the constricted feeling of having something wrapped around your neck that causes unease or it is an anti-fashion statement, at some point, probably all of us have rebelled against wearing a tie. Yet, a tie never goes out of style. In fact, in the right social situations, it is crucial to wear a tie. It can be the difference between making a good impression and a bad one.
There is a lot of conflicting information about the history of ties. Learning about them can be like analyzing the series finale of "Lost": if you're not careful, you might create more questions than you answer. This guide, however, will focus on providing answers: What is the purpose of a tie? What do they symbolize? And most important of all, how do you tie a tie?
Shop this article: Jacob Alexander Uniform Solid Clip-On Tie, ClosetMaid Tie and Belt Rack and LeanTravel Tie Case
What do ties symbolize?
Because a necktie is no longer a functional piece of apparel, it is used to express some aspect of self. The tie you choose to wear reveals a great deal about who you are. When carefully considered, a tie can be a powerful tool for expressing individuality. It can convey mood, status, personality, allegiance to a particular sports team and more.
While there isn't a set of rigid rules, there are a few common perceptions to consider:
Bold solid colors convey a sense of confidence and authority.
Neutral solid colors convey stability.
Pastel solid colors convey a sense of openness.
Black is often used to convey elegance.
Stripes suggest you are conservative.
Polka dots and other designs suggest you are more outgoing and friendly.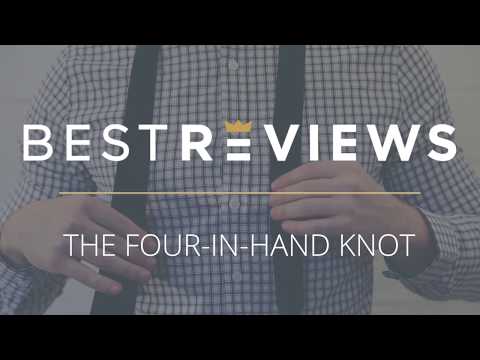 How to tie a tie
There are many types of knots that you can use to tie a tie. The most popular and the easiest knot for a beginner to tie, however, is the four-in-hand knot. This knot gets its name from a four-horse carriage. The knot resembles how carriage drivers would tie the reins of their horses together so they could control all four horses with one hand. Hence the name, "four-in-hand."
To tie a four-in-hand know, follow these steps:
Pop your shirt collar.
Drape the tie around your neck with the thinner side to your left. The tip of the thinner side should come down to your fourth shirt button.
Cross the thicker end of the tie over the thinner end to form an "X."
Wrap the thicker end of the tie completely around the thinner end.
Bring the thicker end of the tie up through the "V" from behind.
Feed the thicker end of the tie down through the knot you've just made.
Pull the thicker end down to create the desired knot size — the tighter you pull, the smaller the knot will be.
Pull the thinner end of the tie to slide the knot up to your neck.
Fold down and button your collar.
Adjust the knot to your liking.
Knot tying tips
Switch sides. If you are more comfortable starting with the thinner side on your right, that is fine.
Make adjustments. The most impactful adjustment you can make is to your starting position. Experiment with different starting positions until you wind up with the perfect length — the thicker end of the tie at the top of your belt buckle.
Match the collar. Don't tighten the knot too much. It should be a comfortable match for the collar, not too small and not too big.
For individuals who do not want to learn how to tie a tie
If you just can't seem to get the whole tie-tying thing down, don't worry. You do have options.
Don't wear a tie. While it is not advisable, it is certainly possible to go through life without ever wearing a tie.
Befriend someone who can tie a tie. If you have a friend, a family member, or a significant other who can not only tie a tie but is available in your time of need, you don't have to learn how to tie a tie.
Tie it once. Get someone to tie your tie and never untie it. Whenever you have to wear it, make the loop large enough to slip over your head, then tighten it around your neck. To take it off, loosen the loop without fully untying it so it is ready the next time you need it.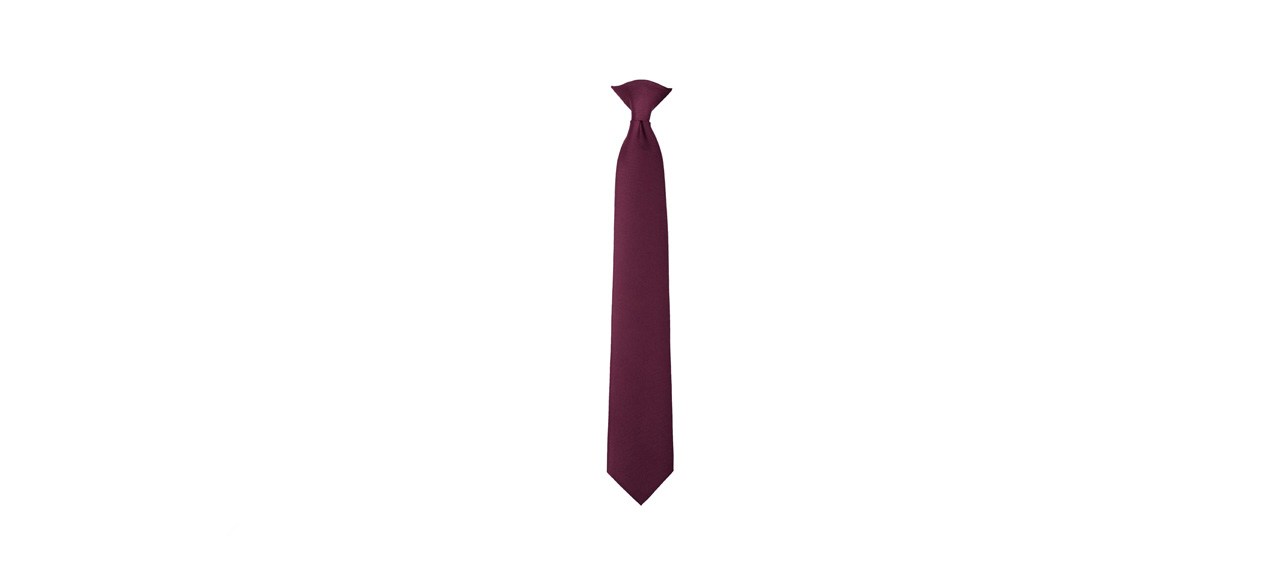 Purchase a clip-on tie. A clip-on tie was designed for adults and children who cannot tie a tie. While many people put the clip over the collar, you can often get a better fit by slipping the clip through the uppermost buttonhole in your shirt.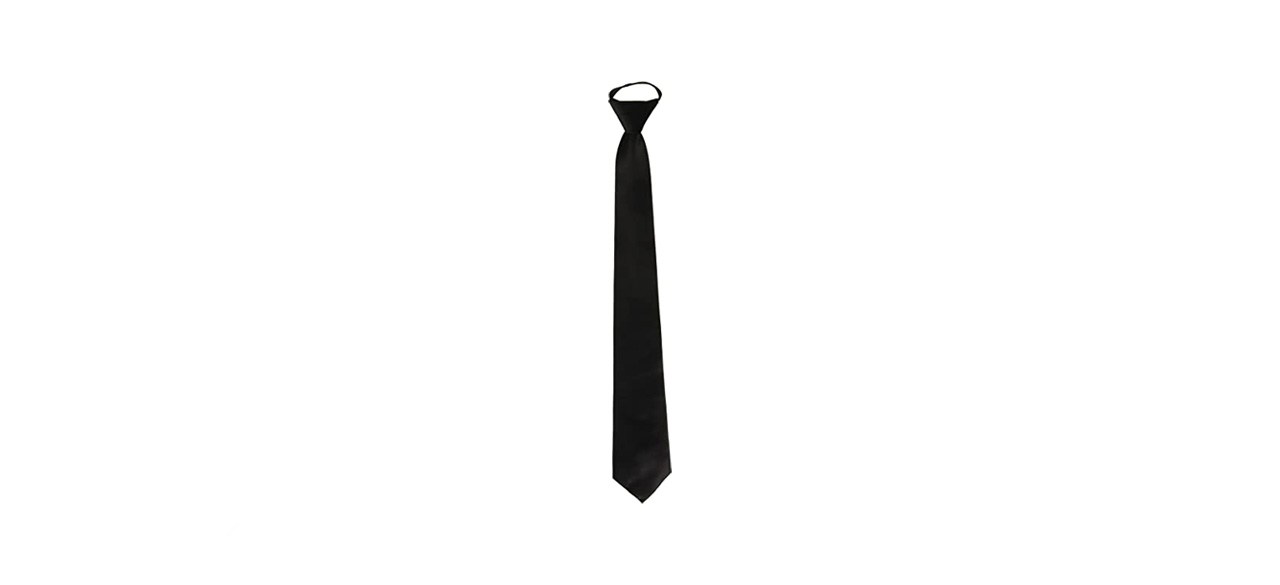 Purchase a zipper tie. A zipper tie is a variation of the clip-on tie. A zipper tie is permanently tied but features a zipper mechanism that lets you tighten and loosen the tie so you can put it on and take it off with little effort. Just stick your head through the loop and pull the back of the tie down to tighten. When you want to take it off, pull the knot down. Some models feature a lock that you have to release before operating.
FAQ
How long should a tie be?
A. Regardless of the outfit, your body type, or the type of knot you use, the tip of the tie should come down to the top of your belt buckle when you are standing.
Should I wear a tie clip?
A. The purpose of a tie clip is to hold your tie in place. If you are wearing a sweater or a vest, you do not need a tie clip. If you wear a tie clip too high on your chest, it won't hold the tie in place. It is important to remember that a tie clip shortens the length of a tie. If your tie doesn't reach the top of your belt buckle when wearing a tie clip, you will need to make some adjustments.
How wide should my tie be?
A. The answers to this question range from "It doesn't matter" to "It depends on your body type." Somewhere in between, however, is a good rule of thumb. If you want your tie to look like it fits with your suit, it should roughly match the width of your lapel.
Tie accessories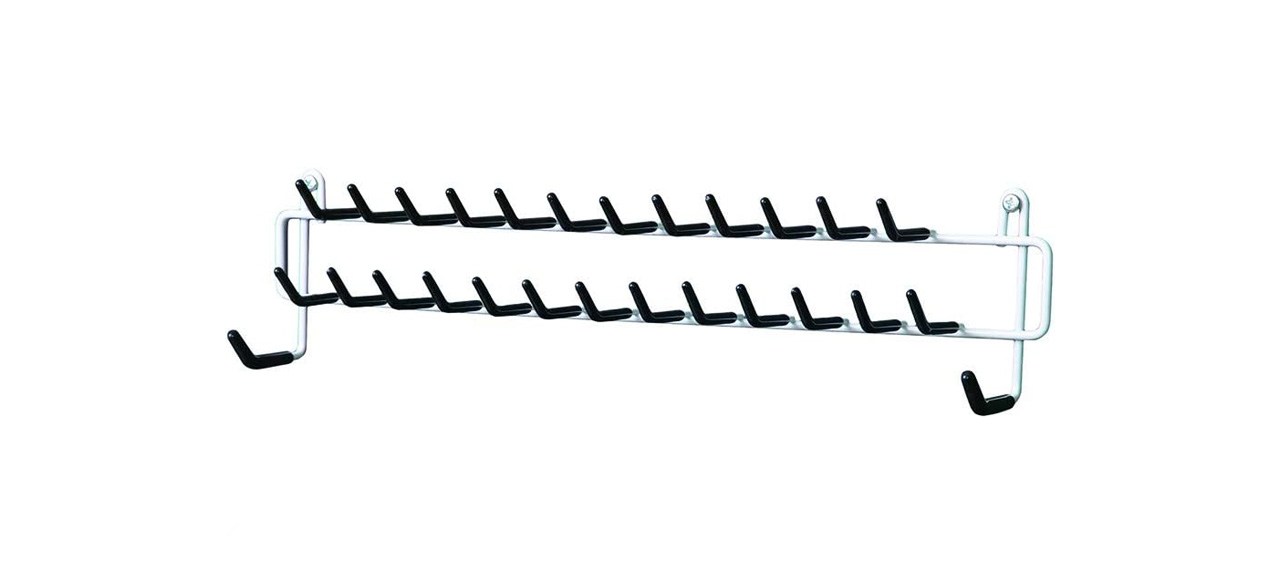 Once you become proficient at tying a tie, you may want to start a collection. When you do that, you will need a tie rack to keep all your options visible and easily accessible.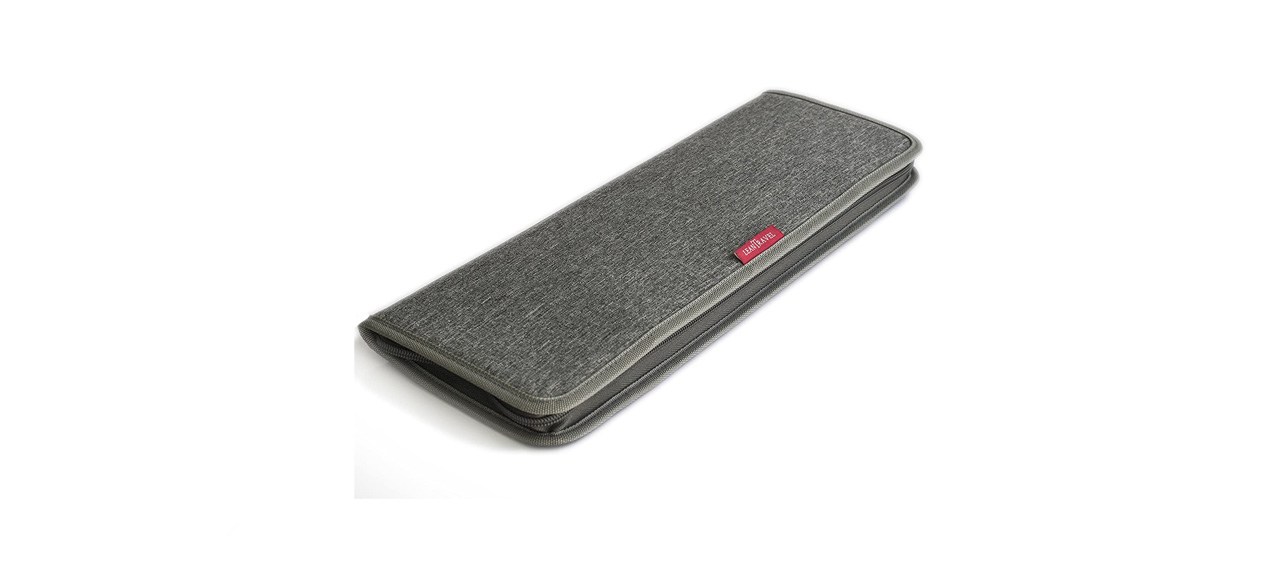 A tie is only impressive if it is neatly pressed. A wrinkled tie may look worse than not having one on at all. To keep your ties looking neat and wrinkle-free while traveling, use a tie travel case.
Want to shop the best products at the best prices? Check out Daily Deals from BestReviews.
Sign up here to receive the BestReviews weekly newsletter for useful advice on new products and noteworthy deals.
Allen Foster writes for BestReviews. BestReviews has helped millions of consumers simplify their purchasing decisions, saving them time and money.
Copyright 2023 BestReviews, a Nexstar company. All rights reserved.