This is an archived article and the information in the article may be outdated. Please look at the time stamp on the story to see when it was last updated.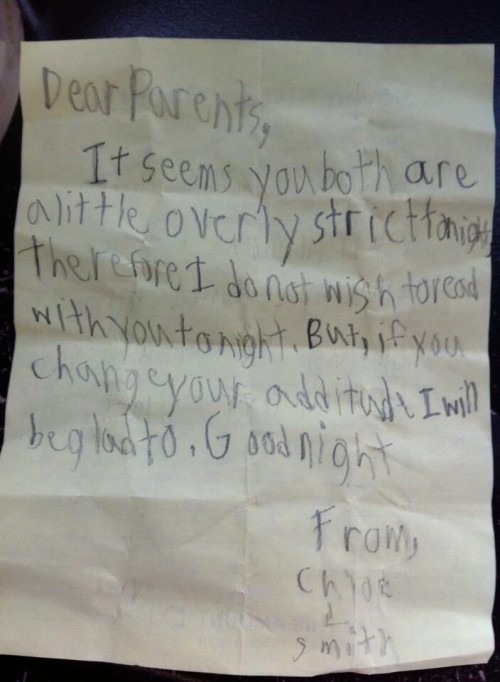 One little girl is laying down the law with her parents.
Metro reported that a girl identified as Chloe wrote her parents a hilariously stern letter after being upset with their "overly strict" behavior.
The letter reads:
"Dear Parents, It seems you are both a little overly strict tonight, therefore I do not wish to read with you tonight. But if you change your attitude, I will be glad to. Goodnight."
It remains uncertain what Chloe's parents did to inspire the letter.
The note was posted to Reddit by the girl's uncle, who described the 9-year-old as "very bright," according to Metro.
Read more: Metro