This is an archived article and the information in the article may be outdated. Please look at the time stamp on the story to see when it was last updated.
Have you ever been to Horneytown in Forysyth County? "Whynot" check it out.
Here's a look at 16 places in North Carolina with unusual names. No offense to anybody who lives in any of these places.
Bat Cave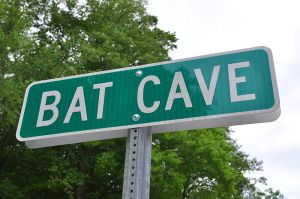 Bat Cave is a Henderson County community in the Asheville area. It's named after a nearby cave.
Big Butt Trail
Big Butt is a trail on the western side of the state near the Blue Ridge Parkway. It has some outstanding views, according to Exploreasheville.com.

Big Lick
Big Lick is a North Carolina township that shares the same name as the Big Lick Bluegrass Festival.
Black Ankle
Black Ankle is a small community in northeast Montgomery County.
Climax
Climax is a small community on the border of Guilford and Randolph counties.
Erect
Erect is located in the vicinity of the "North Carolina Pottery Highway" in Randolph County.
Horneytown
Horneytown is a small community in Forsyth County, about five miles northwest of High Point.
Institute
Institute appears on the Falling Creek U.S. Geological Survey Map and is in Lenoir County.
Kill Devil Hills
Kill Devil Hills is a town of about 6,600 in Dare County. There's also a Seven Devils, N.C. and a Half Hell, N.C. Other "devilish" places include Hell, Michigan; Hell for Certain, Kentucky and Satan's Kingdom, Massachusetts.
Lizard Lick
Lizard Lick is a small Wake County community. Shares the same name as a Wake County-based towing company that was the focus of a reality TV show.
Meat Camp
Meat Camp is a small Watauga County community about 15 minutes from Boone.
Poor Town
Poor Town is a small community in Hertford County.
Tick Bite
Tick Bite is a small community on the Contentnea Creek near Grifton in Lenoir County.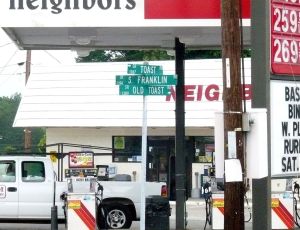 Toast
Toast is a census-designated place in Surry County near Mount Airy. The population was just under 2,000 at the 2000 census.
Townsville
This Vance County township shares the same name as the fictional city from the popular TV cartoon show "The Powerpuff Girls."
Whynot
If you've never been to this small Randolph County community, "Whynot" check it out?