This is an archived article and the information in the article may be outdated. Please look at the time stamp on the story to see when it was last updated.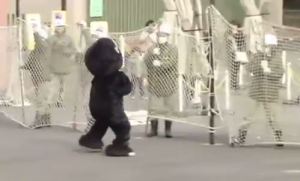 TOKYO — Staff at a zoo in Tokyo chased a woman dressed in a gorilla costume on Thursday as part of an annual escape drill to help workers train for a possible escape.
Visitors at the Ueno Zoo watched on as the "gorilla" was controlled by workers, subdued with a stun gun and captured.
Zookeeper Natsumi Uno, who was inside the gorilla suit, told Sky News it was nice to switch places for the day.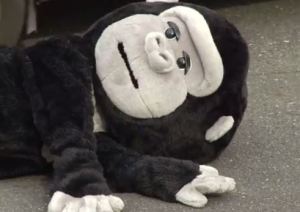 "In my job, we sometimes have the chance to catch an animal, but never to get caught," she said. "When the other keepers chased me, I could really understand the animal's feelings.
Past simulations at the zoo have featured zebras, lions, rhinos and orangutans.
Read more: Sky News