This is an archived article and the information in the article may be outdated. Please look at the time stamp on the story to see when it was last updated.
GREENSBORO, N.C. — Authorities responded Thursday morning to a crash on Interstate 85 at U.S. Highway 311 near Greensboro.
Dispatchers confirmed at least one person was injured in the crash, which was reported around 8:30 a.m. on I-85 at exit 113.
Officials at the scene said the person who was hurt suffered minor injuries.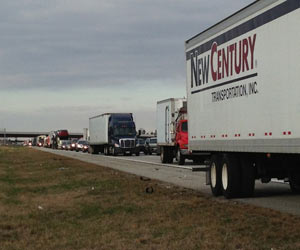 Traffic is slowed down some in the area, but all lanes were open as of 8:45 a.m.
No other information was immediately available.