This is an archived article and the information in the article may be outdated. Please look at the time stamp on the story to see when it was last updated.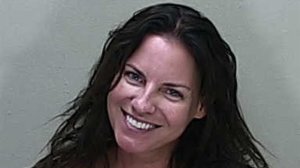 OCALA, Fla. — A Florida woman arrested on DUI charges after a crash that killed a 60-year-old woman was pictured smiling in her mugshot, according to the Ocala Star-Banner.
Angenette Marie Welk, 44, was driving on U.S. 27 when she hit Sandra Clarkston and her daughter, 18-year-old Shiyanne Kroll, from behind. The impact caused Clarkston's car to hit slam into the back of a tractor-trailer.
Her blood alcohol content was 0.172 percent, which is more than twice the state's limit of 0.08 percent.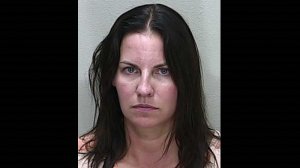 Welk was arrested for DUI with serious bodily injury. She was given a $10,000 bond and released from jail.
Clarkston, who was taken to Ocala Regional Medical Center, died on May 14.
Welk was re-arrested on Saturday after her charges were upgraded to DUI manslaughter. She didn't smile when the new mugshot was taken.