This is an archived article and the information in the article may be outdated. Please look at the time stamp on the story to see when it was last updated.
NEW YORK -- With over 8 million people in New York City, it's hard to find love.
One woman found love on the subway, but he quickly vanished in the crowd. Now, she's on a city-wide search to find her mystery man.
Maria Vila, an artist from Chile, told WPIX that she saw her dream man on the subway but before she had a chance to say hi, he disappeared.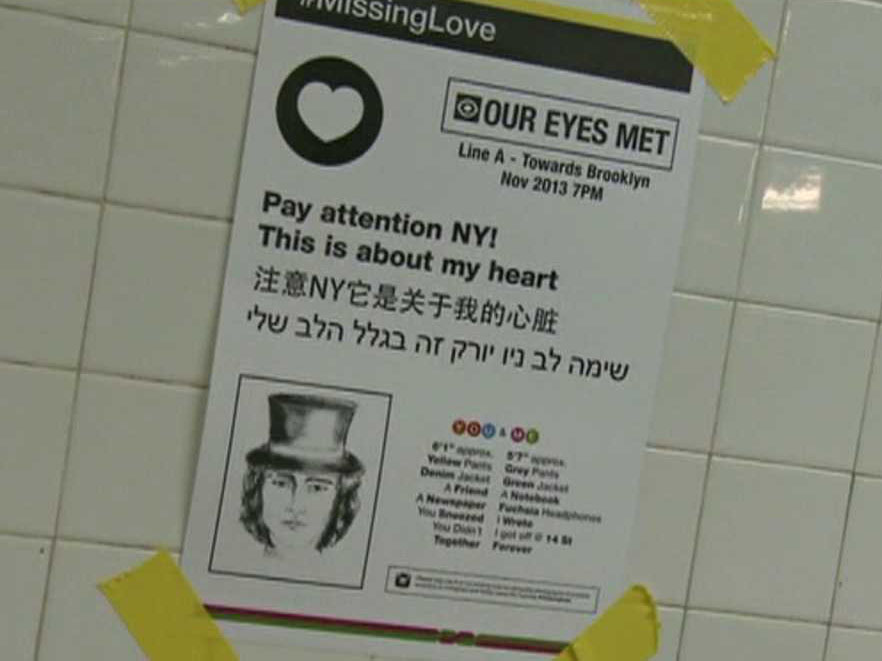 "I saw this guy in the subway and I thought 'he's so beautiful,'" Vila said, recounting the day she had her encounter. "I want to connect with him."
So instead of sulking over her missed connection, she decided to do something about it.
Vila printed out 300 flyers with the man's likeness on them and posted them in subway stations throughout the city.
Now, she's hoping fate will bring them together again.
Source: WPIX