This is an archived article and the information in the article may be outdated. Please look at the time stamp on the story to see when it was last updated.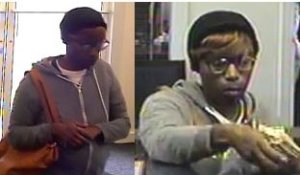 GREENSBORO, N.C. — Police are searching for two women they say robbed a Greensboro bank Wednesday morning.
At 9:25 a.m., Greensboro Police were called to 1316 Bridford Parkway reference a robbery of the PNC Bank.
Upon arrival, officers were told that a woman with tattoos, approximately 5'4" tall, 160 pounds and wearing a burgundy cap robbed one of the tellers of an undisclosed amount of money.
The suspect fled in a black midsized SUV in an unknown direction on Bridford Parkway.
Anyone with information regarding this case is asked to call CrimeStoppers at (336) 373-1000.