This is an archived article and the information in the article may be outdated. Please look at the time stamp on the story to see when it was last updated.
WINSTON-SALEM, N.C. — A motorcyclist is dead and another woman is in the hospital following a three-vehicle accident on westbound Business 40 on Thursday night.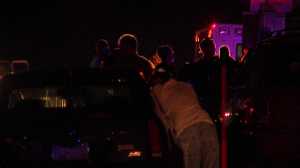 Officers responded to mile marker 11 at Hastings Hill Road around 7:30 p.m.
Police said a 2010 Harley Davidson operated by Wanda Sue Harrell, 54, of Kernersville, collided into the rear of a 2013 Dodge four-door vehicle driven by Alison Elizabeth Earnhardt, 31, of Denver, Co.
The crash caused Harrell to lose control of her motorcycle and collide into a 2006 Harley Davidson driven by Melissa Gibson Thompson, 47, of Kernersville.
Harrell was ejected from her motorcycle onto the roadway. She was pronounced dead at the scene.
Thompson was injured and transported to Wake Forest Baptist Medical Center for treatment of "serious injuries."
Earnhardt was not injured in the crash.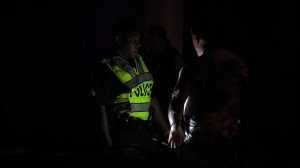 Witnesses told police traffic had slowed "almost to a stop" due to obstructed vision caused by sunlight and traffic congestion in the construction zone.
Business 40 was closed for several hours while crews were on the scene. Traffic was being detoured onto South Main Street, Kernersville Road and Linville Road back to Business 40. The road reopened shortly after midnight.
This was the 12th motor vehicle fatality in Winston-Salem this year.