This is an archived article and the information in the article may be outdated. Please look at the time stamp on the story to see when it was last updated.
THOMASVILLE, N.C. — Thomasville police have released new details on a crash that left a 73-year-old man and a 3-year-old boy severely injured.
Kelly Michelle Lambert, 37, of Thomasville, is charged with driving while impaired. Her license was also suspended at the time of the crash. More charges are expected to be filed in the upcoming weeks, authorities said.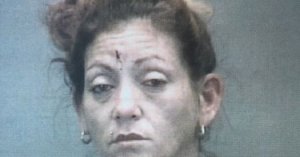 The crash happened around 12:30 p.m. Wednesday at Baptist Children's Home Road at Optimist Park Road.
According to Thomasville police, a 2012 Ford Flex SE driven by Lambert was traveling north on Baptist Children's Home near Optimist Park Road.
Lambert crossed the double center lines and hit a 2011 Toyota Tacoma pickup head-on, police said.
The driver of the Toyota, Steven Odell Davis, 73, of Archdale, was taken to Wake Forest Baptist Medical Center with severe injuries and is listed in critical but stable condition as of Thursday. Thomasville police said Davis was wearing his seat belt, which prevented further injury.
Lambert's 3-year-old grandson, who was in the back seat, was also severely injured and taken by AirCare to Wake Forest Baptist Medical Center. The child reamins listed in critical condition as of Thursday.
Lambert received a minor injury and was arrested after the crash.
Thomasville police said Lambert was not wearing a seat belt and did not have the child properly restrained in a car seat.
Lambert's bond was set at $5,000 and she is scheduled to appear in court Aug. 8.