This is an archived article and the information in the article may be outdated. Please look at the time stamp on the story to see when it was last updated.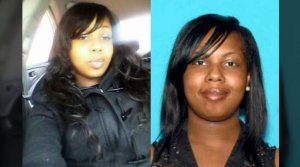 MILWAUKEE, Wisc. — A 25-year-old Wisconsin woman is on the FBI's Top 10 Most Wanted Fugitives list, according to WXIA.
Shanika S. Minor is accused of shooting Tamecca Perry, who was nine months pregnant, killing her and her unborn child in Milwaukee, Wisconsin. According to the authorities, Minor shot 23-year-old Perry, her neighbor, in the chest after the pair argued about loud music early on March 6. Minor has been at-large ever since.
Perry was just five days away from the expected birth of her third child. She died in front of her two children, according to the FBI.
A $100,000 reward is being offered for information leading to the capture of Minor. She is 5 feet 6 inches tall with a medium build, black hair and brown eyes. Authorities warned she is believed to be armed and "extremely dangerous."