This is an archived article and the information in the article may be outdated. Please look at the time stamp on the story to see when it was last updated.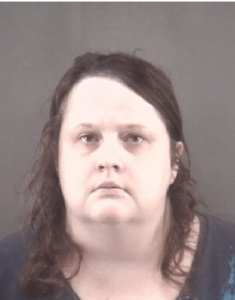 WINSTON-SALEM, N.C. — A woman is accused of burning her house down while she, her mother and four pets were inside, according to Winston-Salem police.
At 10:33 p.m. July 24, police and fire crews responded to a house fire at 1630 Ginger Drive.
The home was found fully engulfed in flames with Ella Lynn Richardson, 33, of Winston-Salem still inside with her mother, 69-year-old Ella Cottrell Richardson.
Both Richardsons were seriously injured in the fire and taken to a hospital.
Four pets, which were inside during the fire, died.
Police later determined that Ella Lynn Richardson used a flammable substance to set parts of the house on fire during a fight with her mother.
Ella Lynn Richardson was arrested on Tuesday and charged with arson, attempted first degree murder and four counts of animal cruelty.
She received a $55,000 secured bond.