This is an archived article and the information in the article may be outdated. Please look at the time stamp on the story to see when it was last updated.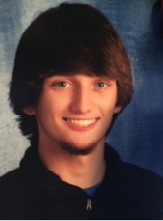 Update: Alford was located unharmed at approximately 7 a.m. Thursday morning.
WINSTON-SALEM, N.C. — The Winston-Salem Police Department is investigating a missing person report involving Darren Michael Alford.
According to a news release, he was last seen leaving his residence Wednesday night at about 10:15 p.m.
Triad bloodhounds responded and tracked Alford to the area of Ebert Road and West Clemmonsville Road, but he was not located in the immediate area.
Anyone with information regarding his whereabouts is asked to call the Winston-Salem Police Department at (336) 773-7700.