This is an archived article and the information in the article may be outdated. Please look at the time stamp on the story to see when it was last updated.
WINSTON-SALEM, N.C. — The Sept. 4 report of a clown trying to lure children into the woods was false, Winston-Salem police announced on Friday.
Officers reviewed video footage from the time and location the incident was reported to have taken place as well as a period of time before and after and found no one matching the clown description, officials said in a news release Friday.
The incident reportedly happened in the 1200 block of East 29th Street off Hwy. 52 about 8:30 p.m.
The "clown" was described as wearing white overalls, white gloves, red shoes with red bushy hair, a white face and a red nose.
The suspect allegedly tried to lure the kids with treats and the suspect was reportedly seen by two children and heard, but not seen, by one adult.
A second clown sighting was reported just after midnight in the 1600 block of Hope Lane, two miles from the first sighting. Officers attempted to locate the subject but were unsuccessful.
Both spots where clowns were reported are in very residential areas near parks/woods.
Since Sept. 4, there have been several reported sightings in several Piedmont Triad locations.
The following are the reports High Point police have received:
8/20/2016 – 7:14 p.m. – 3231 N. Centennial St.

8/25/2016 – 8:24 p.m. – 1039 Oakview Road

9/5/2016 – 9:53 p.m. – 1609 Franklin Ave.

9/6/2016 – 8:00 a.m. – Zelma Avenue and Beaucrest Avenue

9/7/2016 – 1216 a.m. – 1516 Birkdale Court

9/7/2016 – 4:46 a.m. – Gordon Street and Cedrow Drive

9/7/2016 – 8:00 a.m. – 1920 McGuinn Drive

9/7/2016 – 9:02 a.m. – 3350 N. Main St. (Subject identified)
In addition, authorities arrested and charged one man who admitted to fabricating a clown sighting Friday morning.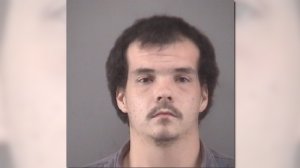 At about 2:48 a.m., the Winston-Salem Police Department received a call from 24-year-old David Wayne Armstrong, who said a clown knocked on his window before he chased it into nearby woods.
Through an investigation, he admitted that he fabricated the event. He was charged with filing a false police report.
Armstrong was placed in the Forsyth County Detention Center under a $500 bond.
Winston-Salem police Lt. Steven Osborne said fake reports such as these spread resources thin within the department.
"We do not have infinite resources," he said. "They are finite resources. And we need to be able to deploy them and utilize them for actual crimes and citizens that need emergency assistance."
Police say they will continue to follow up on any leads, but they have not been able to substantiate any claims.
Anyone with any information regarding this incident or similar crimes is asked to call the Winston-Salem Police Department at (336) 773-7700 or Crime Stoppers at (336) 727-2800.