This is an archived article and the information in the article may be outdated. Please look at the time stamp on the story to see when it was last updated.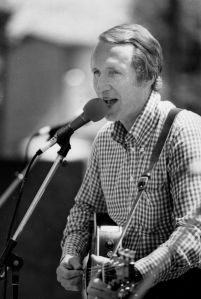 NASHVILLE, Tenn. — Winston-Salem native and Grand Ole Opry star George Hamilton IV has died. He was 77.
WSMV reports that Hamilton died on Wednesday afternoon at St. Thomas hospital, where he was admitted over the weekend after suffering a heart attack.
Hamilton began his career in the late 1950s, making it into the Opry by 1960.
One of Hamilton's biggest hits, Abilene, spent a month at No. 1 in 1961 and made him an international star.
He is remembered by his Opry family as one of the kindest men to ever walk the Opry stage, WSMV said.
Funeral plans have not been announced.