This is an archived article and the information in the article may be outdated. Please look at the time stamp on the story to see when it was last updated.
WINSTON-SALEM, N.C. -- A group of masked men armed with handguns robbed an assisted living facility Wednesday morning.
Officers responded to Clare Bridge Assisted Living, 275 S. Peace Haven Road, where they say the armed robbery took place around 1:30 a.m.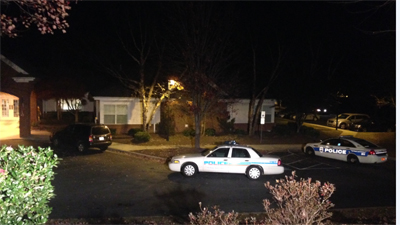 Police say four black males entered the facility armed with firearms.
They proceeded to restrain the five employees while they robbed the facility.
The suspects searched the residents' rooms for valuables and fled the scene with several flat screen TVs, jewelry and other personal items.
Police say about a dozen residents were robbed of their personal belongings.
One resident received minor injuries when a gunman grabbed his arm, police say.
Dispatch originally reported that multiple people were suffering from injuries, but that has since been corrected.
A statement released by the facility explained that "immediate action was taken to review security protocols and to ensure ongoing safety because the safety of our residents and associates is a top priority."
Police have not said how the men entered the facility. There were no visible signs of a break-in.
Officials at the facility say they are providing extra support services to residents and associates.
The investigation is ongoing.
Anyone with information is asked to call the Winston-Salem Police Department at 336-773-7700 or Crime Stoppers at 336-727-2800.