This is an archived article and the information in the article may be outdated. Please look at the time stamp on the story to see when it was last updated.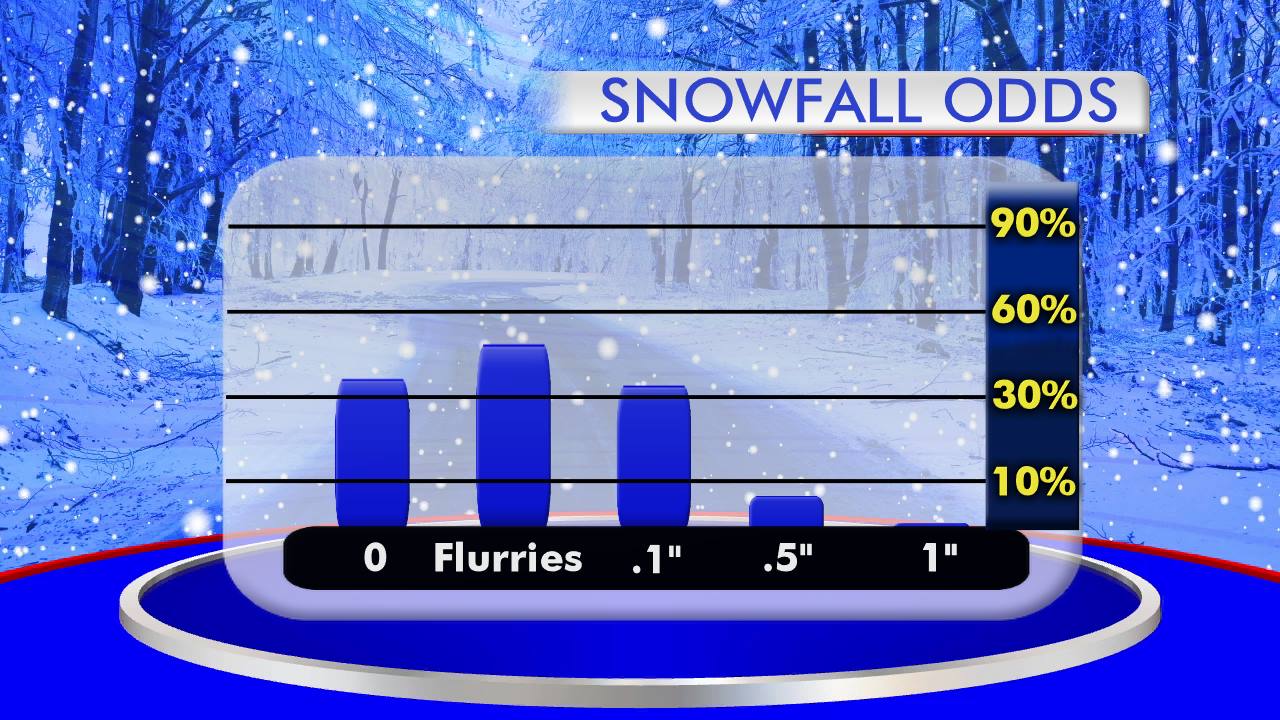 What are the odds of seeing snow on Sunday morning? FOX8's Van Denton broke down the odds Friday night in a post on his Facebook page.
Overall, there is about a 50 percent chance of flurries in the Piedmont and about a 30 percent chance of seeing .1 inches.
There is a less than 10 percent chance we will see a half-inch or an inch of snow.
Van Denton said the main area of low pressure with moisture will remain well to our south.
Our chance for any snow will be from the upper disturbance that moves through on Sunday morning, according to Van Denton.