This is an archived article and the information in the article may be outdated. Please look at the time stamp on the story to see when it was last updated.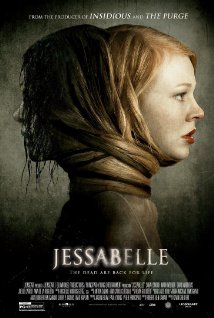 WILMINGTON, N.C. — What was the scariest part of filming the recent horror movie "Jessabelle" in North Carolina? No, it wasn't evil spirits. It was the wildlife.
StarNewsOnline.com reported that the swamp caused some scares for movie-makers while shooting the horror movie a few years ago in Wilmington.
"I think everyone involved in making this movie has been attacked by some sort of hideous beast in the process," said director Kevin Greutert in a behind-the-scenes documentary on the movie's Blu-ray and DVD release.
"Jessabelle" hit limited theaters and video-on-demand services in November of 2014. The movie is about a young woman who returns to her childhood home to recuperate from a car accident and encounters a long-tormented spirit that refuses to let her escape.
"A bayou seems really romantic on paper, but you don't imagine the ticks and the bugs," said actress Sarah Snook, one of the stars of the movie.
Read full story: StarNewsOnline.com