This is an archived article and the information in the article may be outdated. Please look at the time stamp on the story to see when it was last updated.
The Dog Days of summer are here and they just got started.     Ever wondered where they came from?   In ancient times the Romans observed that the star Sirius, the dog star, rose along with the sun starting on July 3rd and did so until August 11th.   They also noticed it was usually the hottest period of summer and figured the extra light from the star helped the sun to make us even hotter.
Our hottest stretch on record during the Dog Days was in 1977.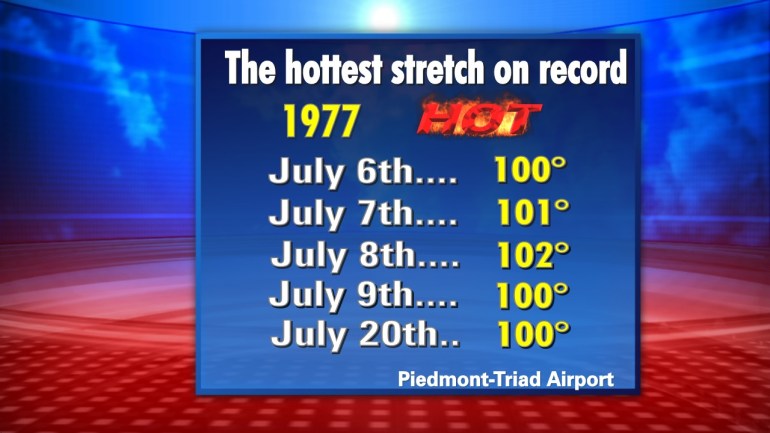 However, the hottest temperature ever recorded in NC was not during the days.   It was later in August.   So we will not necessarily be done with the hottest of summer when the Dog Days end.