This is an archived article and the information in the article may be outdated. Please look at the time stamp on the story to see when it was last updated.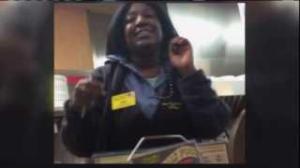 RALEIGH — A $1,000 tip given to a Waffle House waitress in Raleigh was returned to the customer due to a restaurant policy, according to WTVD.
Shaina Brown was working the night shift on Mother's Day at the Waffle House on Hillsborough Street in Raleigh when a generous customer, inspired by Brown's connection with customers, left her a $1,000 tip and an additional $500 for a nearby customer.
At the end of her shift, Brown found out she would not be able to keep the money. Her manager said Waffle House has a policy that unless a customer pays in cash or with a check, extremely large tips are refunded in case the customer later decides to dispute the charge.
Waffle House says generous tippers can always pay with cash or check directly to the server — and that's what happened last week.
After weeks of dealing with company managers,  Brown received a call from her anonymous tipper. He heard about the trouble over the tip and wrote her a check for $1,000.
The anonymous tipper, a businessman who lives near Raleigh, told WTVD he wants to remain anonymous. However, Brown knows who he is and says she is extremely grateful.