This is an archived article and the information in the article may be outdated. Please look at the time stamp on the story to see when it was last updated.
GREENSBORO, N.C. -- The victim of Wednesday night's stabbing in Greensboro has died.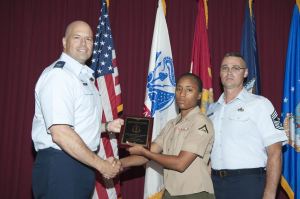 Officers responded to 4 Hiltin Place in reference to a stabbing at 7:40 p.m. The victim was taken to a local hospital.
Shereka Finley, roommate of the victim, said the suspect, only known by her first name Jayden, had been living with them for the past three months because she had no place to go. Finley said the stabbing happened after her roommate tried to force the suspect to move out.
On Thursday afternoon, Greensboro police identified the victim as 27-year-old Deanndrous Chantill Johnson.
Police said the suspect was described as a female in her early 20s wearing all black clothes and a black bandana.
This incident is now being investigated as a homicide. Anyone with information is asked to call Crime Stoppers at (336) 373-1000.