This is an archived article and the information in the article may be outdated. Please look at the time stamp on the story to see when it was last updated.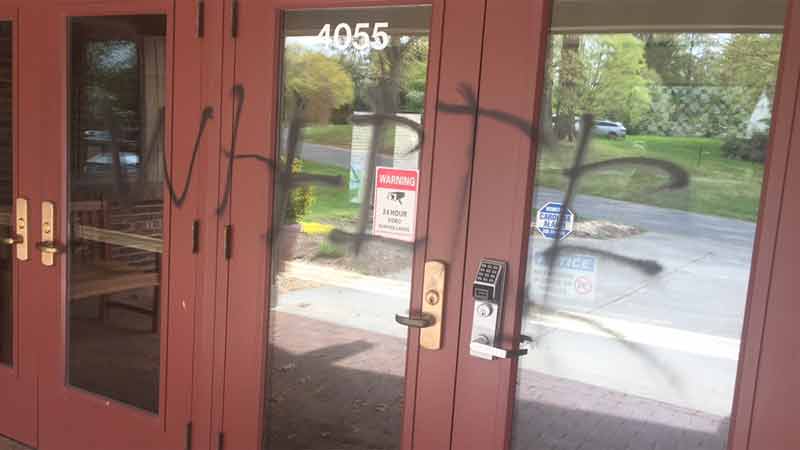 WINSTON-SALEM, N.C. – A church in Winston-Salem was vandalized and a "Black Lives Matter" banner was torn down.
The vandal spray-painted the word "white" onto the doors of the Unitarian Universalist Fellowship at 4055 Robinhood Road after tearing the banner down.
Church services continued Sunday morning and members hung a new banner above the entrance of the church.
Winston-Salem police said they responded to the church shortly after 8 a.m. Sunday. There is no word on any suspects.
"I think it actually demonstrates our point in putting up the 'Black Lives Matter' banner," said Minister Lisa Schwartz. "It demonstrates that right here in Winston-Salem there is racial hatred still alive and well and we want to be part of the solution to that problem and part of the conversation that begins to turn it around."
This is the third time a "Black Lives Matter" banner was stolen from the church, but the first time it was spray painted.