This is an archived article and the information in the article may be outdated. Please look at the time stamp on the story to see when it was last updated.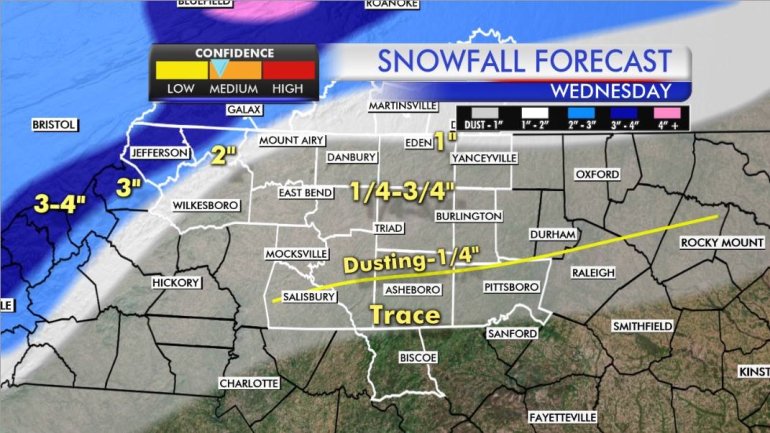 Temperatures will be much cooler Tuesday and the colder air will continue to filter into the area into tomorrow night. There are several areas of low pressure that will impact the area over the next two days. One important low will be a strengthening low off the coast. This will be responsible for pulling colder air down from the north.
A second low pressure area and upper level energy will return to the area late Tuesday night and Wednesday. This will bring more moisture into the colder air. Temperatures above the ground should be cold enough to support snow. Temperatures near the ground will be more borderline, mainly 36 to 40 degrees, to get snow. In these cases, you are more likely to see snow when the precipitation rates are highest and rain when it is lowest.
Any snow will be a wet snow and that type of snow can produce big fat flakes. These big fat flakes can coat the ground and surfaces fast, even if the temperature is above freezing. Areas that see this could also see a quick slush on some roadways in spite of the relatively warm ground temperatures.
The above graphic is FOX8 MAX Weather Chief Meteorologist Van Denton's first call for snowfall. Areas below the yellow line may see some snow at times, but expect little or no accumulation. North of the line there could be a light coating. In the mountains and across south Virginia amounts would increase.