This is an archived article and the information in the article may be outdated. Please look at the time stamp on the story to see when it was last updated.
GREENSBORO, N.C. — Campus police with the University of North Carolina at Greensboro have charged a student in connection with counterfeit currency.
Symone Vannessa Brown, 19, of Charlotte, was charged with one count each of uttering a forged instrument, forgery of instrument and obtaining property by false pretense.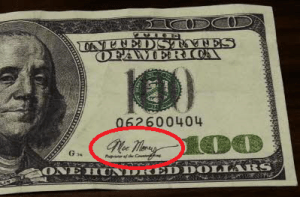 Brown allegedly attempted to buy a gift card at the Walgreens on Spring Garden Street with a counterfeit $100 bill, which ultimately led to the arrest.
UNCG police said $12,882 of counterfeit currency was seized following Brown's arrest on Tuesday.
Close inspection of one of the counterfeit $100 bills showed the signature on the bill as "Moe Money."
Brown was placed in the Guilford County Jail under a $3,000 bond and had her first court appearance Wednesday. It is currently unclear if she was released.