This is an archived article and the information in the article may be outdated. Please look at the time stamp on the story to see when it was last updated.
MOUNT AIRY, N.C. -- Two people, including a retired Stokes County teacher, died Sunday after a motorcycle and petroleum tanker truck collided on U.S. 52 in Mount Airy.
Around 7:30 p.m., the truck pulled out of the parking lot at Cooke Trucking onto U.S. 52 north and into the path a 2005 Harley Davidson motorcycle, according to the Highway Patrol.
"The petroleum truck was leaving Cooke Trucking and pulled into the path of the motorcycle," Sgt. Kevin Barker told the Mount Airy News. "Apparently, the motorcycle ended up striking the bottom of the trailer. "The driver (of the truck) stated that he misjudged the distance between himself and the motorcycle."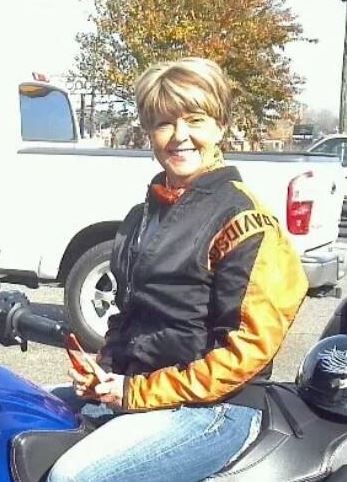 The operator of the motorcycle, John Higginbotham, 54, of Elberton, Ga., and the passenger, Mae Margaret Barker, 57, of Haymore Road, Mount Airy, both died in the crash.
Higginbotham died at the scene and Barker died in surgery at Wake Forest Baptist Medical Center.
Charges of misdemeanor death by vehicle are pending against the driver of the tanker truck.
Barker was a longtime teacher in Surry County and Stokes County, most recently working as the reading teacher at Lawsonville Elementary.
"Our kids just loved her," said Lawsonville Elementary parent Ashley Hall. "She would come in with a smile on her face every day."
"You would never think your teacher would ride a motorcycle," said Joy Hambright, a friend of Barker who started riding motorcycles two years ago. "She taught me about loving life."
Hambright and Barker rode with friends at Cooper's Bar in Pilot Mountain, especially for their charity rides at Christmas, Easter and first day of school.
"She loved people; she was always very happy, very proud to be a part of any benefit to help people out," Hambright said.
Since her retirement, she frequently returned to Lawsonville Elementary as a substitute teacher.
Cooper's Bar plans to celebrate Barkers life Sunday at 2 p.m. and at their next charity ride before Easter.
For more information on the rides contact Cooper's 336-368-2192 or visit their Facebook page.