This is an archived article and the information in the article may be outdated. Please look at the time stamp on the story to see when it was last updated.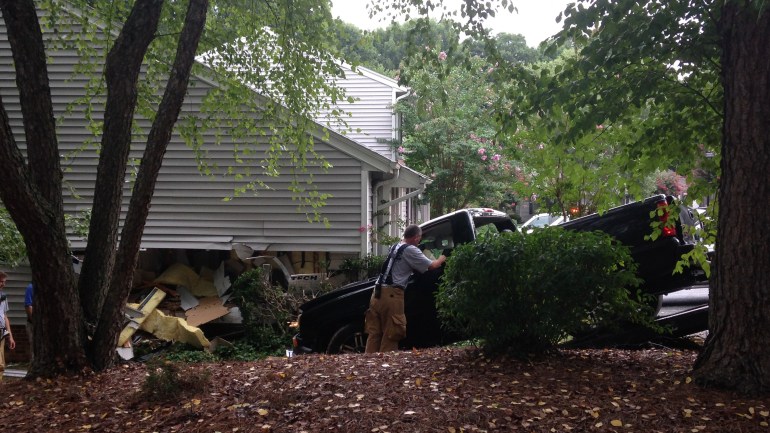 GREENSBORO, N.C. — A driver lost control of a vehicle and crashed into a Greensboro home Monday afternoon.
Shortly after 3 p.m., a driver traveling on Pisgah Church Road lost control of the truck they were driving and crashed into a townhouse at 1 Apple Tree Lane.
The crash caused significant damage to the vacant rental property. City building inspectors are trying to determine if the unit can be occupied now.
No injuries were reported.
It is unclear if the driver will be cited.