This is an archived article and the information in the article may be outdated. Please look at the time stamp on the story to see when it was last updated.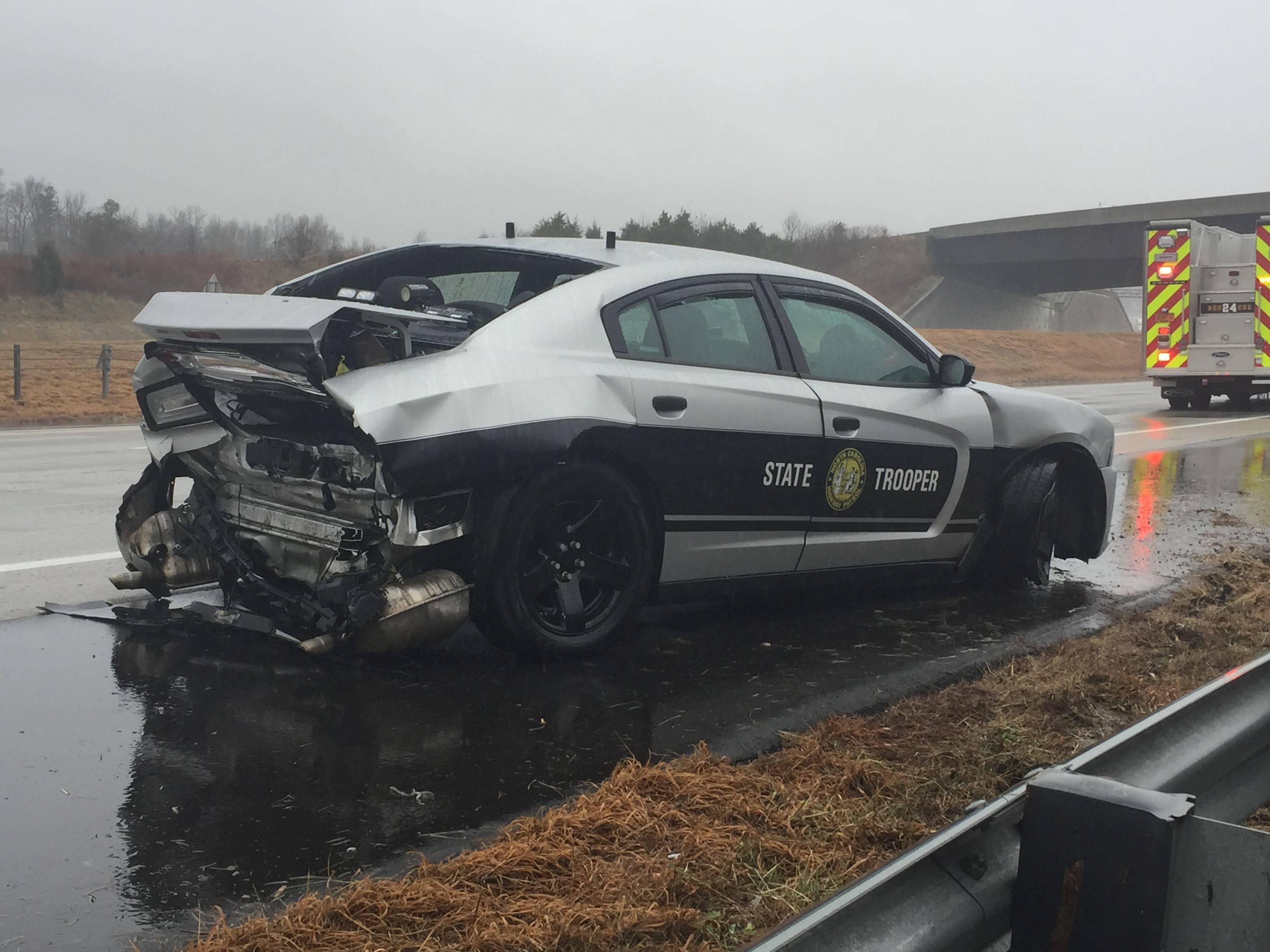 GUILFORD COUNTY, N.C. – A trooper in Guilford County was taken to the hospital after a woman crashed into the back of his patrol car Sunday afternoon.
Trooper Mitchell T. Gordy was taken to Moses Cone Hospital in Greensboro for what appears to be non-life-threatening injuries, according to Master Trooper Brandon Baker. Nobody else was hurt.
It happened shortly before 1:30 p.m. on I-85 Southbound near Interstate 73 at mile-marker 121.
Trooper Gordy had been responding to a collision in the area and was finishing up a report in his patrol car when it happened.
A gray 2006 Ford Fusion driven by Tori Clymore, 20, of Benson, N.C., hydroplaned and hit the back of the trooper's vehicle and then another car, according to Baker.
Clymore was charged with exceeding a safe speed for the conditions of the roadway. Her car was estimated to be going 65 mph when she lost control and went off the road.
The right lane of I-85 near exit 121 had been closed, but has since reopened.
The roads had some slick spots Sunday amid inclement weather. Several counties in the area had been under a winter weather advisory from the morning to early afternoon.