This is an archived article and the information in the article may be outdated. Please look at the time stamp on the story to see when it was last updated.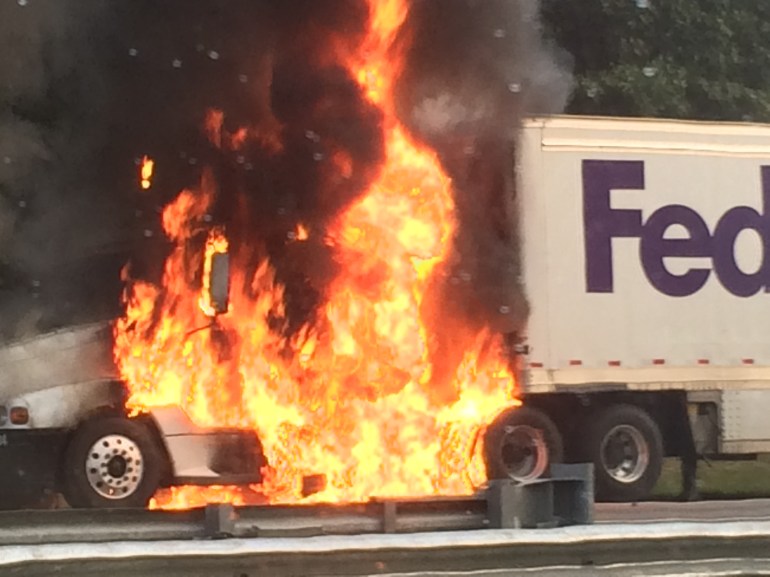 KERNERSVILLE, N.C. — A FedEx tractor-trailer on fire caused multiple lanes of southbound U.S. 421 in Forsyth County to close Tuesday evening.
The incident was reported at 7:53 p.m.
No one was injured in the fire, according to Kernersville Police. No other vehicles were involved.
The cause of the fire is still unknown.
All lanes have reopened to traffic Wednesday morning.