This is an archived article and the information in the article may be outdated. Please look at the time stamp on the story to see when it was last updated.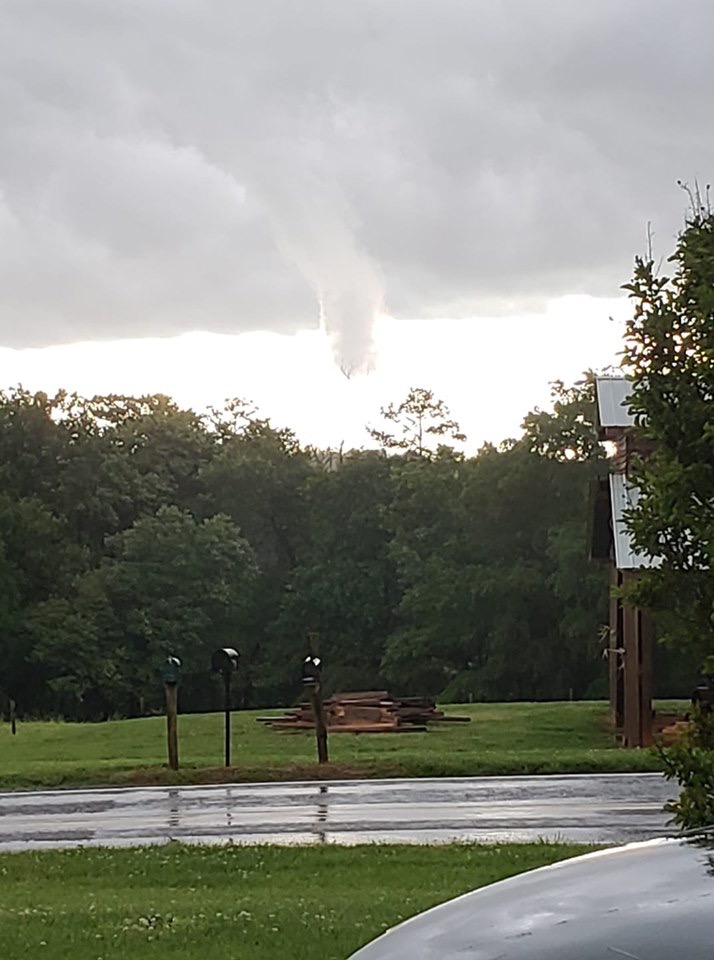 SURRY COUNTY, N.C. — A possible funnel cloud was spotted Sunday evening amid a tornado warning in Surry County.
A photo shows the cloud at Tom Jones and Moser roads in the Eldora community, but nothing has been confirmed on the ground.
Tornado warnings were issued for both Surry and Stokes counties on Sunday but have since expired.
911 officials from both counties told FOX8 on Sunday evening that there were no reports of any damage.
Several portions of the FOX8 viewing area received rain and wind as storms moved across the region.
The rain will move out and our skies will begin to clear on Monday and it may even be sunny on Monday evening.
For Tuesday, the cold front will be off the coast. That means Tuesday will be a sunny and dry day with lows in the lower-50s and highs in the upper-60s.