This is an archived article and the information in the article may be outdated. Please look at the time stamp on the story to see when it was last updated.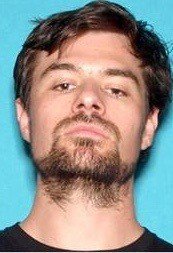 After a Marine Corps veteran stormed into a country music dance hall in California and killed 12 people, investigators said there is no clear motive behind the attack.
Authorities say Ian Long, 28, fired a Glock .45-caliber handgun without a word as patrons line-danced at the Borderline Bar & Grill in Thousand Oaks late Wednesday night. He first shot a security guard and a woman working at the counter, but authorities say there was no indication he was targeting employees.
Hours after Long was found dead, apparently from a self-inflicted gunshot wound, police searched for clues at the home where he lived with his mother. As investigators dig for answers, loved ones and strangers mourn the victims — including some now known as heroes.
Latest developments
•From young Marine to a gunman. Long served in the Marines for nearly five years as a military machine gunner and was deployed to Afghanistan, Defense Department records show.
•A mental health expert declined to commit gunman. Police were called to Long's home in April for reports of a disturbance and a crisis team felt he might be suffering from post-traumatic stress disorder, but they ultimately cleared him.
•Long's mother "lived in fear" of what her son might do, a neighbor says. She was concerned about Long, the neighbor said, but she was not worried about her own safety.
•Hundreds of people gathered to mourn the victims. "Tonight we are a hurting city but we are a community of love, of compassion and of unity," Thousand Oaks Mayor Andy Fox said at a vigil Thursday night. "We are also a community of hope."
•Authorities have not named all of the victims, but CNN has independently identified some of them.
The shooter
Long's friends say he was a frequent visitor at the bar for years and that he liked going there.
"I would make fun of him, because he would drag me there. Sometimes we'd go there to have a drink, sit and talk, listen to music," said a woman who's been friends with Long for five years and does not want her name made public.
Authorities have identified a Facebook post believed to have been made by the shooter around the time of the attack, according to a law enforcement official familiar with the ongoing investigation.
In it, the writer says: "I hope people call me insane… (laughing emojis).. wouldn't that just be a big ball of irony? Yeah.. I'm insane, but the only thing you people do after these shootings is 'hopes and prayers'.. or 'keep you in my thoughts'… every time… and wonder why these keep happening…"
When CNN read the post to a friend of Long's, who did not want to be publicly identified, the friend said, "That does not sound like Ian to me at all. I don't know what was going through his head when he wrote this. It must have been terrible."
Long's activities in the days before the shooting remain unknown. He was a corporal in the Marines from August 2008 to March 2013, according to Defense Department records. He went to Afghanistan from November 2010 to June 2011.
Curtis Kellogg, a friend who served with Long, said the last time he spoke with Long he was headed to Southern California.
"He was excited to get out so he could go back home, ride his motorcycle again and finish school," Kellogg said.
Long, whose Marines unit was based in Hawaii, was married in 2009 in Honolulu. The couple separated in 2011 and dissolved the marriage in April 2013 in Ventura County, California. He and his then-wife said they had no children and owned no property.
After leaving the Marines in 2013, Long went to college in California but did not complete his degree.
He was a student at California State University, Northridge, majoring in athletic training from 2013 to 2016, but he did not graduate, university representative Carmen Ramos Chandler said.
The victims
Ventura County Sheriff's Sgt. Ron Helus, 54, was among the first officers to arrive at Borderline. He was shot several times as he tried to stop the gunman.
Helus, who loved fishing with his son, was hoping to retire in the next year or two after 29 years on the force.
Cody Gifford-Coffman, 22, lost his life shielding others, his friend Sarah DeSon said.
When the gunfire broke out, Coffman, DeSon and another friend dropped to the ground. After an apparent smoke bomb went off, Coffman stood up and told his two friends to flee.
"When he said leave and when he got up, I left," DeSon said. "I saw one opening, and I ran for it. And unfortunately, he wasn't behind me. … He made sure people were safe, and now we all have a beautiful guardian angel watching over us."
Several victims had connections to the military.
Coffman was in the process of talking with Army recruiters.
Telemachus Orfanos, 27, was a Navy veteran who survived the Las Vegas massacre last year. After he was killed in this week's California massacre, his mother demanded actions, not words.
"I don't want prayers. I don't want thoughts. I want gun control," Susan Orfanos said. "I hope to God nobody else sends me any more prayers. I want gun control."
Dan Manrique, 33, was a Marine Corps veteran.
Justin Meek, 23, recently graduated from California Lutheran University and was planning to join the US Coast Guard. He was looking forward to cooking for everyone at the school's Veterans Day Celebration on Monday, Cal Lutheran's veterans coordinator Jenn Zimmerman said.
He had returned to the school to support the Country Line Dance Club with Borderline.
"He loved running college night and always seemed to draw a crowd," Zimmerman said.
Pepperdine student Alaina Housley, 18, was "an incredible young woman with so much life ahead of her," her aunt and uncle said.
Noel Sparks, 21, was a gifted dancer and artist, a friend says.
Sean Adler, 48, was a bouncer at the dance hall and a former wrestling coach, his team confirmed.
Four other young victims — Blake Dingman, 21; Jacob Dunham, 21; Mark Meza, 20; and Kristina Morisette, 20 — were also killed, the Ventura County Medical Examiner said.