This is an archived article and the information in the article may be outdated. Please look at the time stamp on the story to see when it was last updated.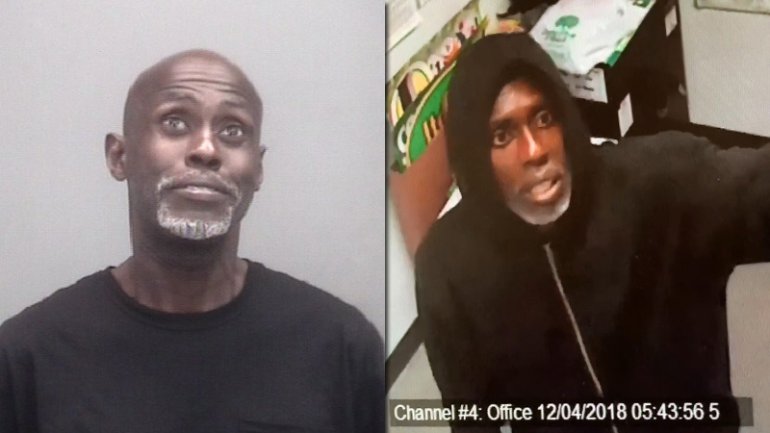 THOMASVILLE, N.C. — Thomasville police are search for a suspect in a Tuesday break-in, according to a news release.
Police are searching for James Fitzgerald Thomas, 51, of Thomasville, in connection with a break-in at the Dollar Tree on National Highway Tuesday morning.
Surveillance video showed Thomas breaking the glass to the font door and entering the business around 5:40 a.m., the release said.
Thomasville police said they are familiar with Thomas after charging him with multiple break-ins in the Thomasville area in February 2018.
Warrants have been obtained on Thomas for felonious breaking and entering, larceny after breaking and entering, damage to real property and damage to personal property.
Anyone with information on where Thomas is can call Thomasville police at (336) 475-4260.