This is an archived article and the information in the article may be outdated. Please look at the time stamp on the story to see when it was last updated.
CALIFORNIA — A terminally ill boy who dreamed of being a police officer has died.
Before his death on Monday, 8-year-old Erick Casillas was able to fulfill his dream – by being made an honorary police officer.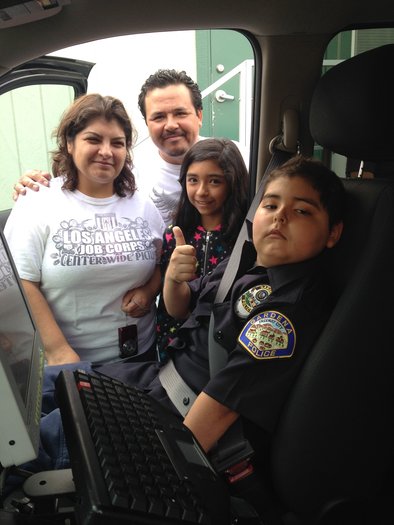 Last month, the Gardena Police Department made him an honorary police officer, complete with his own badge and uniform.
He even went on patrol when Gardena police took him on a ride-along.
"The joy and sparkle in his eyes conveyed more than any word could ever do," said Lt. Steve Prendergast, a spokesman for the department who announced the boy's passing in a news statement.
The boy died Monday surrounded by his family, more than a year after he was diagnosed with Brain Cancer.
Read more: L.A. Times