This is an archived article and the information in the article may be outdated. Please look at the time stamp on the story to see when it was last updated.
SALISBURY, N.C. — A freshman student-athlete was shot at Salisbury High School Monday afternoon, according to the Salisbury Post.
According to reports, the shooting happened around 3 p.m. outside the school's gymnasium. School was dismissed at the usual time at 2:30 p.m.
Salisbury Post News Editor Scott Jenkins said the victim, Shaleek Williams, sustained a non-life threatening injury.
Williams, a JV basketball player, was reportedly shot once in the stomach.
Williams was transported to Novant Health Rowan Medical Center in a private vehicle, Frank Thomason, Rowan County Emergency Services director, told the Salisbury Post.
An official told the Salisbury Post two suspects ran from the scene.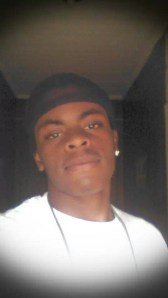 The Salisbury Post reported two young men were in handcuffs in the 900 block of South Jackson Street and a third was sitting on the ground being questioned shortly before 5 p.m.
Through further investigation, an arrest warrant has been issued for Dajuan Lamont Russell, 17, of Salisbury. He is accused of assault with a deadly weapon with intent to kill inflicting serious injury, possession of a firearm on school property and discharging a weapon on school property.
The school's basketball game scheduled for Monday night has been canceled.
A witness said the shooting occurred as Williams was trying to break up a fight.
No further information is currently available.
Anyone with information on the whereabouts of Russell is asked to
contact the Salisbury police department at 704-638-5333 or Crime Stoppers at 1-866-639-5245.
Read more: Salisbury Post
Salisbury High shooting happened in gym after school, possibly related to a fight over the weekend.

— Scott Jenkins (@EditorScottJ) February 10, 2014
Shooting victim identified as Shaleek Williams, a freshman at Salisbury High.

— Scott Jenkins (@EditorScottJ) February 10, 2014
Reporter on the phone with cousin of shooting victim. She says the teen will be OK. Shot once in the stomach.

— Scott Jenkins (@EditorScottJ) February 10, 2014